​
Setting up automated prayer chains has never been easier with our voice broadcasting service.
Are you a pastor trying to send out weekly prayers to hundreds or thousands of loyal congregation members? Do you find yourself spending hours dialing every contact one-by-one? DialMyCalls is here to help by offering our voice broadcasting service to set up automated prayer chains - send out thousands of messages in a matter of minutes!
Religious leaders can completely set up a new account with DialMyCalls in under ten minutes at which point n time they will see why thousands of churches utilize our automated church calling service. Quickly import your entire congregation's contact information into your account, create a recording right over the phone and send it out to everyone, instantly!
Automated prayer chains help churches and religious organizations stay in touch with their entire congregation. Detailed call reports allow members to track every single call to ensure that every member received the important prayer request, church notification or weekly service schedule - unlike old calling trees, DialMyCalls tracks every single call to ensure that everyone received the message.
For more information regarding how DialMyCalls can be used for your church/religious organization, please head on over to our Church Calling case study page. Make sure you try out our voice broadcasting service for free by signing up for an account today!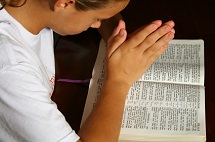 DialMyCalls offers automated prayer requests via voice, text or email that allows religious leaders to remain in touch with their congregation.
Whether you are a small church of 10-20 members or a large religious organization containing thousands of members, DialMyCalls' automated prayer requests allow you to stay in constant contact with the entire congregation.

Sending your congregation an alert has never been easier with our mass notification system. Add every member of your church into your account and you can then send them a message via voice, text or email - our service is available from any web browser, touch-tone phone or mobile device using our iPhone and Android apps.

Prayer requests are an important part of any church but can be quite overwhelming and time consuming for a single person or even a few members to reply to. Our church notification system allows religious leaders to add contact information for their entire congregation, create a message and then instantly send that message out to everyone - contact hundreds or thousands of people within seconds!

In addition to the ability to automate prayer request chains, our church notification system allows you to send out reminders to the entire community to notify them of upcoming events, service cancellations or time changes and special fundraisers to help the religious organization.

Sign up for a free account and start setting up an automated prayer request system today - DialMyCalls will help you stay in constant contact with your congregation!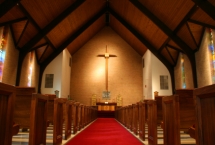 A quick and simple guide to teach you how to use DialMyCalls.com for all of your church notification needs.
Religious leaders and churches across the nation are already using DialMyCalls for tons of different purposes. With our mass message notification service, pastors and church leaders can send out thousands of voice / text messages to their entire congregation in a matter of seconds. How does our automated calling system work?

A church pastor or religious leader can easily sign up for our service and get started instantly. Once you have signed up for DialMyCalls, you are ready to start sending out voice / text messages for your entire congregation. First you will log in to your account and add a phone list (a list of phone numbers that you want your message(s) sent to). Next you will record your personalized message via any web browser or touch-tone phone. What type of message would I send out to my congregation you might ask? From prayer requests for the sick to picnic / event reminders, donation requests, community fundraisers and charity events; the possibilities are endless.

Once you have recorded your personalized voice / text message and imported your church phone list, you are ready to go. Schedule out monthly prayer requests or church event reminders and let DialMyCalls do the rest for you.

Sign up now and try our services for free!
Use the promo code DMCBLOG and get 25 free extra credits