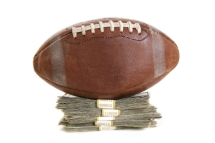 Football season 2011 is coming up and make sure your fantasy football team uses our mass notification service to alert all of its members quickly and efficiently.
Fantasy football leagues should be gearing up to begin as the 2011 NFL season is just around the corner. DialMyCalls offers a quick and easy solution for all of the league participants to communicate with each other. Our voice message / text message system allows league owners to alert all of the players of upcoming events regarding their fantasy football teams.
Notify all of the members of the fantasy football league when and where the draft will take place. Send out a text message blast asking for trades or alerting the players of a signup deadline. DialMyCalls can also send out party invitations to celebrate the end of the football season. Crown the fantasy football league winner by throwing one hell of a bash.
The versatility that DialMyCalls offers through its automated calling system is perfect for
fantasy football league
reminders.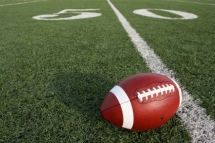 Are you ready for some Football!? Gear up for the upcoming 2011 NFL season with our party planning tips and tricks.
Today (July 25, 2011), the NFL lockout should finally be lifted as fans rejoice and prepare for the official 2011 football season. DialMyCalls is here to offer some party planning tricks so you are able to host the best football bash on the block!

With the NFL lockout officially ending today, its time to prepare for the 2011 football season. DialMyCalls has three simple steps to help you throw one hell of a football party every Sunday. The first thing you need is food and a lot of it. If you don't own a grill, now is the time to go out and invest in one; nothing says football like hot dogs and hamburgers fresh off the grill. Another key feature to any great football party is a nice big TV. There's nothing like 20 people trying to watch a heated NFL game on a 10" black and white television; don't be cheap, it's worth it in the long run. Last and most importantly is inviting your fellow NFL fans to come to your party; they aren't going read your mind and just show up. This is where DialMyCalls can help you out with our automated 2011 NFL season party planner.

All you need to do is sign up for an account on our website to get started. Once you are signed up, add the phone numbers of all the people that you want to invite and impress with your football party each Sunday. From that point on you can create a customized voice / text message each week and send it out to everyone; instantly inviting them to your Football party week after week.

Get ready for the NFL lockout to end and the 2011 football season to begin by signing up for DialMyCalls and following our party tips and tricks today!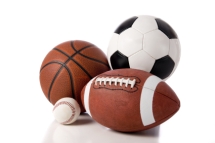 DialMyCalls.com offers team calling for sports leagues and organizations to help keep coaches, players and parents as up to date as possible.
Sports leagues are happening year round and in one way or another, miscommunication happens. With our automated team calling system, we provide an extremely easy to use service that will keep league organizers, coaches, players and their families on the same page, 100% of the time. How might DialMyCalls.com be beneficial to sports leagues?

Our easy to using automated calling system can be set up by anyone via web browser or touch-tone phone. For example, at the beginning of a new (baseball, football, soccer, hockey, golf, basketball, etc..) season, coaches can gather their teams contact information and import the phone list directly into the DialMyCalls control panel. From that point on, they can record personalized messages and save them for when they need to be used. Let's say that a game is canceled due to rain or severe weather conditions, the coach should have a pre-recorded text / voice message and all he has to do is hit a single button and voila! The entire team just received an automated call and/or text message from their coaching, notifying them that the game is canceled.

On top of game cancellations, league representatives could use our mass notification / team calling system to send out reminders at the beginning of the season, alerting coaches, players and parents of upcoming events such as season openers, playoffs, championships and any type of fundraising activity the league might be hosting. DialMyCalls is already used by several sports leagues across the country; don't be left out!

Sign up now and try our services for free!
Use the promo code DMCBLOG and get 25 free extra credits