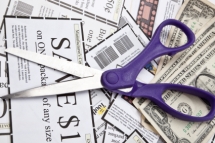 DialMyCalls.com offers business owners and consumers the ability to take advantage of an extremely popular trend in our society - text message coupons and mobile marketing!
Are you tired of having to pay for a weekly paper just so that you can waste time cutting out coupons to save money? DialMyCalls and our mass notification system has a perfect solution for saving the time, money and trees that go into printed coupons. Text message coupons and mobile marketing is the way that consumers and businesses alike can now save money and offer exclusive offers. How exactly does it work?

Local restaurants and businesses would first sign up for a free DialMyCalls account. At that point they would want to set up their mobile marketing campaign so that they could start sending out text message coupons to their customers. The first thing to do is to pick a custom keyword and SMS shortcode. For example, the local bar DMC Saloon would want "DMCSALOON" as their keyword and then they could use a custom shortcode such as 80123.

The next step in setting up your mobile marketing campaign with DialMyCalls is getting your customers to subscribe to your text message coupons, event reminders and specials. The DMC Saloon can now add the following to their menus and fliers: "Text 'DMCSALOON' to 80123 to receive coupons, special offers and event reminders for DMC Saloon." All of the customers that text the custom keyword to the SMS shortcode will now be added to the mobile marketing campaign contact list within DialMyCalls.com.

The business can now set up custom text message coupons, event reminders and special promotions and then send them out to everyone that has subscribed to their mobile marketing campaign with DialMyCalls - expand your business by reaching thousands of people instantly!

Join the couponing revolution today and sign up for DialMyCalls' mobile marketing!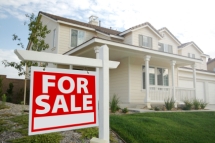 DialMyCalls offers the power of text message marketing for real estate agents all over the country.
How exactly can our automated calling system help real estate agents sell houses that they have on the market? DialMyCalls plans to target real estate businesses across the country by offering an extremely easy to use as well as efficient way to communicate with potential home buyers.
Real estate agents can sign up for our text message service and will no longer have to worry about printing out an abundance of fliers describing a property they have up for sale. By using our text message notification system, real estate agents can have potential buyers text a specialized SMS keyword to a unique short code. For example, on top of having a phone # to call on the FOR SALE sign in front of the house, there would also be the following message: "Text NEWHOME15 to 80940 for more information." For those that text the "NEWHOME15" to the short code (80123), they would instantly receive information regarding the property. Real estate agents can choose the information such as asking price, age of house and number of bedrooms/bathrooms that is sent when potential buyers send in the text message. On top of that, they can send a link in the text message that sends the home buyer to a virtual tour of the house up for sale; brilliant! Going one step further, the potential home buyers number will be added to the real estate agents contact list in which they can use to offer a follow-up call.
The real estate agent can also use our text message marketing to build a phone number list of potential home buyers. Instead of information on a specific house, they can put a general SMS keyword on the for sale sign such as "HOMES4SALE." When the buyer sends the keyword to the short code, they will be added to the real estate agents contact list. From that point, the real estate agent can send both text and voice messages to every contact on their list, alerting them of new homes that have gone up for sale in the area.
While there is nothing wrong with real estate agents using the old ways of posting a for sale sign in front of a property with information on fliers; we are in the technological age so why wouldn't we take advantage of
real estate text message
marketing?
Sign up now and try our services for free!
Use the promo code DMCBLOG and get 25 free extra credits