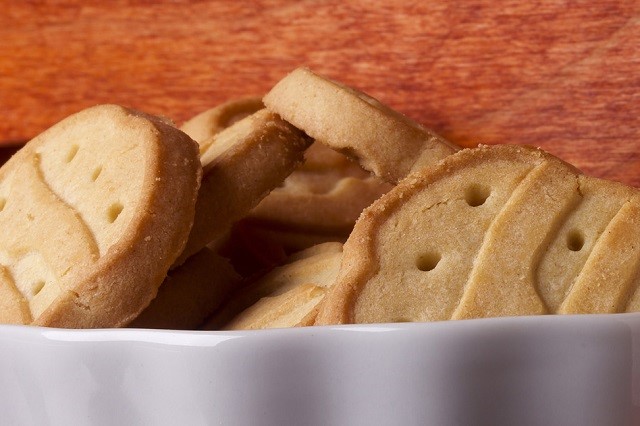 Selling Girl Scout Cookies is a time honored tradition that young girls have been taking a part in for decades. With a unique selection of delicious treats that are only available for a limited time, these should be an easy sell. Yet competition is high, and girl scouts and their troops need to be creative if they want to grab the attention of the cookie lovers in their area.
Top 10 Tips for Selling Girl Scout Cookies:
1) Repeat Business
Look over last year's sales sheets and give an early call to your best customers.
2) Get off the Block 
Residential neighborhoods are saturated with door to door cookie sellers. Take your selling skills to local business districts and malls. There is great opportunity to make bulk sales with local small businesses, where you have multiple employees to make your sales pitch to.
3) Speaking of Sales Pitch 
You should have a few different approaches depending on the circumstance and practice them to perfection using a mirror at home.
4) Talk up the Benefits
Let potential buyers know where the money is going. Talk about upcoming trips and events or how being a Girl Scout has benefited you.
5) Network
Use an automated notification service, such as DialMyCalls, to let everyone know Girl Scout Cookies are now on sale. Family members and close friends should all get a message about your cookie selling efforts and a request to help by pitching them to their friends and co-workers.
6) The Cookie Stand
Setting up cookie stands in front of busy businesses, inside of parks and at local sporting events is a great way to increase sales. Use DialMyCalls to let your opted in network know where you will be. Make your stand attractive with bright signs and free samples of cookies. You could even offer a small cup of lemonade to your customers.
7) Talk up the Cookies in a Fresh Way
Most people are already going to know about the delicious crisp flavor of thin mints, but they might not know about the Girls Scouts efforts to reduce waste by reducing the packaging in Lemonades and Thanks-A-Lot cookies.
8) Wear Your Uniform
Always show pride in being a Girl Scout and what that stands for by wearing your uniform during your cookie selling activities.
9) Set a Goal
Having a set goal in front of you is incredible motivation. Be realistic in your goal setting to avoid disappointment, but once you have it set, mark your progress daily. This helps you to maintain your focus through out the cookie selling weeks.
10) Plan Ahead for Next Year
Freeze boxes of cookies for next year. This will make you the only early door to door seller who can offer up samples as part of the sales pitch.
The most important things to remember of course are to stay safe and have fun. Always make sure that an adult is supervising you when making door to door or store to store stops and at your cookie both.
Show your love for the Girl Scouts not only by selling the famous cookies, but by smiling as you do it. Be polite and thank everyone, even those who didn't buy. With a sunny disposition and these 10 tips under your Girl Scout sash, you are going to be the cookie salesperson that other scouts look up to.
*Note: Please make sure that you abide by the rules of your local Girl Scout Council when selling cookies as they do vary by location. The ideas in this article are just suggestions to help sell Girl Scout Cookies and in no way depict how you MUST sell your cookies.
← Previous Article
Next Article →
Sign up now and try our services for free!
Use the promo code DMCBLOG and get 25 free extra credits