Setting up automated prayer chains has never been easier with our voice broadcasting service.
Are you a pastor trying to send out weekly prayers to hundreds or thousands of loyal congregation members? Do you find yourself spending hours dialing every contact one-by-one? DialMyCalls is here to help by offering our voice broadcasting service to set up automated prayer chains - send out thousands of messages in a matter of minutes!
[click to continue...]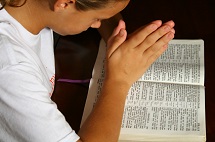 DialMyCalls offers automated prayer requests via voice, text or email that allows religious leaders to remain in touch with their congregation.
Whether you are a small church of 10-20 members or a large religious organization containing thousands of members, DialMyCalls' automated prayer requests allow you to stay in constant contact with the entire congregation.
[click to continue...]
A quick and simple guide to teach you how to use DialMyCalls.com for all of your church notification needs.
Religious leaders and churches across the nation are already using DialMyCalls for tons of different purposes. With our mass message notification service, pastors and church leaders can send out thousands of voice / text messages to their entire congregation in a matter of seconds. How does our automated church notification system work?
[click to continue...]
Sign up now and try our services for free!
Use the promo code DMCBLOG and get 25 free extra credits