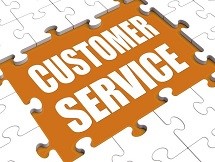 ​DialMyCalls.com has extended our customer support coverage from five days a week to seven days – we are now here to help you on the weekends!
Customers of DialMyCalls are our top priority which is why we are proud to announce that customer support is now available on the weekends. During the work week our customer support team has always been here to sign up new members as well as help existing customers and one of our representatives will now be available seven days a week.
Below you will find our brand new phone and live chat support hours – should you have any questions regarding DialMyCalls please do not hesitate to call, email or chat:
Live Phone / Chat Support:
Monday: 9:30am – 6:30pm EST
Tuesday: 9:30am – 6:30pm EST
Wednesday: 9:30am – 6:30pm EST
Thursday: 9:30am – 6:30pm EST
Friday: 9:30am – 6:30pm EST
Saturday: 10:00am – 5:00pm EST
Sunday: 10:00am – 5:00pm EST
In addition to adding weekend support, we now have a 24/7 emergency support system for all of our members. Should you be in dire need of assistance during our non-working hours, you can simply submit a request form and check off the emergency option – a DialMyCalls staff member will respond to your emergency as soon as possible.
If you have any questions regarding the DialMyCalls services, please contact us via phone, online chat or email!
← Previous Article
Next Article →
Sign up now and try our services for free!
Use the promo code DMCBLOG and get 25 free extra credits