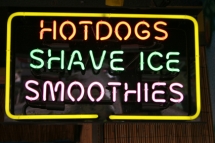 Our lesson today will be to teach you how to use DialMyCalls for your restaurant or small business to send out friendly customer reminders, surveys and coupons / deals via voice or text message. Businesses looking to send out customer reminders, surveys and coupons/deals are required to follow all the FCC and your state laws regarding sending automated phone calls or texts. Your customers must opt in to receive any kind of message from you, and you must never send any kind of unsolicited message. For texting you can have your customers opt-in to a list via text message, for example text COMPANY NAME to 80123 (our short code), which will opt them in to receive alerts from you. For phone calls you need expressed written consent from them agreeing to receive your messages.
Customer reminders are an integral part of any small business such as a restaurant because they keep your patrons up-to-date on all of the latest happenings. DialMyCalls looks to help get the word out on upcoming events, drink specials, coupons, deals and any other festivities being hosted by your restaurant, bar or small business with its automated calling system. How can our service help boost your business?
For any small business owner, such as a restaurant, the first thing you want to do is sign up for DialMyCalls. From there you will then import a list of phone numbers that you have gathered from your loyal patrons over the years. Once your phone list is ready to go the real fun begins. Once logged in to your DialMyCalls account, you are able to create custom voice / text messages such as customer reminders to send out to everyone on your phone list, instantly. Is your restaurant running a special on a specific meal? Set up a text message which contains a unique coupon code and send it out instantly via web browser or touch-tone phone. Want to promote a local band that will be performing at your bar this weekend? DialMyCalls allows you to send a customer reminder message to thousands of recipients in a matter of seconds.
Another extremely interesting capability that DialMyCalls offers are customer surveys. Use our automated calling system to find out just exactly how your customers felt when they dined at your local restaurant / bar or used your businesses service. You can have them text a phrase to a specific number and collect all of the data online via your DialMyCalls control panel; after all, the customer is always right!
Give your restaurant, bar and any other small business the technological boost it needs by using DialMyCalls for customer reminders, surveys, coupon text messages, and just about anything else you can imagine.
← Previous Article
Next Article →
Sign up now and try our services for free!
Use the promo code DMCBLOG and get 25 free extra credits