What is the difference between our Monthly plans and our call credit plans?
DialMyCalls offers two different types of paid plans for our mass notification system. The first option we offer is the ability to purchase call credits. Our other option allows users to sign up for a monthly plan at a discounted rate. What is the difference between the two payment options?
Let's discuss our call credits and how they work with our mass notification system. One call credit purchased at DialMyCalls allows you to send one 30 second voice message or one text message to one person on your contact list. If you wanted to send a minute long message to one person, that would cost you an extra call credit, making it 2 credits. Automated calling credits start at 7 cents Per Credit and depending on how many you purchase at once can get as low as 3.5 cents Per Credit.
Our other payment option for our mass notification system is to purchase a monthly calling plan. Organizations such as churches find a monthly plan a lot more cost effective than purchasing individual call credits. Do you need to send out a voice message to the same group of people on your contact list every week? DialMyCalls has several different monthly plans that offer a different amount of numbers at one low rate. The plans start at $7.49 which will allow you to send a voice message (up to 2 minutes in length) to 1-25 numbers; as many times as you want per month!
Whether you want to use DialMyCalls once to send out a voice message / text message to 1,000 people or schedule a monthly reminder for your church, we have a payment option for you.
Voice Message / Text Message Call Credit Payment Options: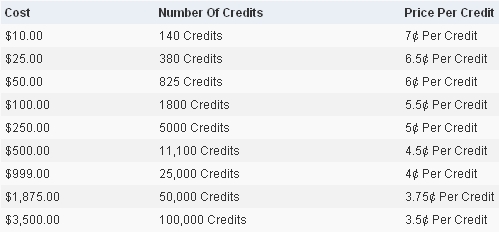 ← Previous Article
Next Article →
Sign up now and try our services for free!
Use the promo code DMCBLOG and get 25 free extra credits