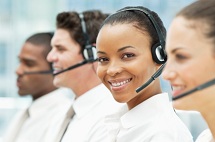 DialMyCalls' voice broadcasting service can be used by staffing companies around the country to send out staffing calls.
Staffing calls can be used to send out schedule reminders, notify employees (doctors, nurses) when shifts are open and if there are any emergencies that need to be dealt with, alerts can be sent out instantly. Staffing companies can set up an account with DialMyCalls and easily integrate our mass notification system into their existing scheduling manager.
Setting up staffing calls through DialMyCalls is a quick and easy process and the initial sign-up process should take no longer than five minutes.
The first thing staffing companies are going to want to do is create an account with DialMyCalls – signing up is absolutely free. From that point they will want to verify a phone number – this will be the number that the calls are sent from.
Once phone verification is complete, the company will then import all of their staffing employees' phone numbers into their online contact list. In order to send out thousands of staffing calls, the agency would need to select either a credit package or monthly calling plan to purchase. (A monthly plan would probably be best as you can send out an unlimited amount of calls to a specific number of contacts each month)
Upon purchasing either a monthly or credit based plan, Staffing agencies are now ready to send out their staffing calls. Simply record a message via our online control panel, schedule it and then instantly send the message to thousands of employees – it's that easy!
Start sending out staffing calls today by signing up for an account with DialMyCalls.
← Previous Article
Next Article →
Sign up now and try our services for free!
Use the promo code DMCBLOG and get 25 free extra credits