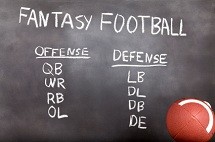 The start of the 2012 football season is just around the corner and fantasy leagues are gearing up for a brand new year.
It's time to get your game face on because September 5, 2012 marks the first game of the 2012 football season which means fantasy football teams all across the United States will be in full swing. Throughout the season DialMyCalls will make communication between members of fantasy leagues easy, fun and painless.
Fantasy football text message alerts and personalized voice messages will allow professional and casual fantasy footballers the ability to manage their leagues and teams with ease. Shoot out a text message to your league with a request to trade a player or ask for advice on specific positions.
Members of DialMyCalls can also create fun, personalized voice recordings that can be sent out to their entire fantasy football league in seconds. Invite everyone at your league to a 2012 Football season kickoff party, mid-season party and then an end of the year Super Bowl party. Of course there will be some friendly rivalries throughout the league so you can also send out calls or texts to brag about how well your team did during the week – be careful though because when your team does bad, people will return the favor!
Sign up for an account with DialMyCalls today and set up your own fantasy football text message alerts + personalized voice messages for the official start of the 2012 season which is on September 5!
← Previous Article
Next Article →
Sign up now and try our services for free!
Use the promo code DMCBLOG and get 25 free extra credits