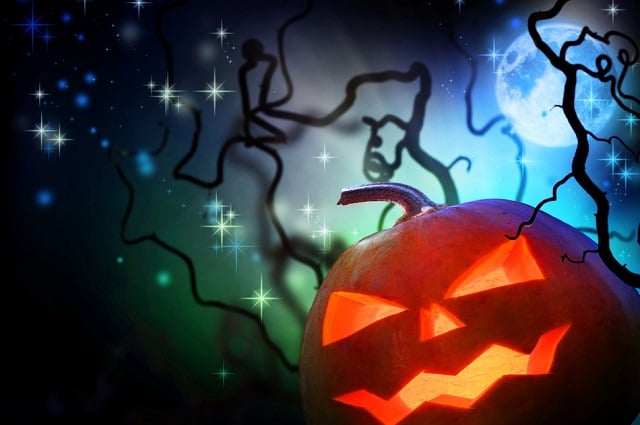 Halloween does not have to be just for the kids. This is the perfect holiday to let the kid in you don a Superman cape and have some fun with your friends. If you are thinking about kicking the holiday season off early this year with a Halloween party at your home here are some tips to ensure that all your ghosts and goblin friends can make it, and that they have a frighteningly good time.
Pick a Theme: This is not as corny as it may sound. When it comes to playing dress-up, grown-ups need a little more coaxing than kids do. Go traditional with a scary monster theme, or pick a decade. The '70's were fun or go old school with a '20's theme. Once you give your invitees a nudge in the right direction, they will come up with their own creative costumes.
Choose the Date: Halloween is the wrong night to throw a Halloween party. For one, you are going  to spend half the night doling out candies to young trick-or-treaters. Secondly, a good amount of the people you want to come are going to have to bow out in order to do the same at their home. Pick a Friday or Saturday night before Halloween for your party. This will let you give your full attention to all of your guests, plus no worries about getting up early for work the next day.
Send Out Your Invites: Before buying a pack of pre-made Halloween party invitations think about the most common ways you typically communicate with your friends. Create an intriguing text message that you know all of your friends are going to actually open and read and use DialMyCalls to send the message to everyone on your guest list at the same time. Have some fun with the text messages, sending out one every few days before the party date. Remind them to buy a costume, find a babysitter, and if drinking, to pick a designated driver. These fun text message alerts sent through DialMyCalls will keep your party at the forefront of their mind.
Decorate: Decorating should be easy if you chose a theme for the party. You don't need to do the cold bowl of spaghetti, but a scary motif with fake cobwebs, spiders and lots of candles is very festive. Keep in mind that people are still going to need to be able to walk and mingle freely, so don't overdo it with too many decorations.
Music: The music should also go along with the theme of your party. Endless rounds of "Monster Mash" will grow old quickly, but if you chose a decades theme you have 10 years worth of music to choose from.
Food and Drink: You should be serving bite sized appetizers that are easy for your guests to carry around. With a little creativity and food dye you can make pigs in a blanket look like severed fingers, or the punch bowl look like a witches brew. So long as it tastes good and is easy to serve and eat, your guests are going to be happy.
There is no harm in adults having reveling in Halloween too. This is a fun holiday to celebrate where there is no turkey to worry about or gifts to buy. Instead, you get to dress up and for one night just be a kid again.
← Previous Article
Next Article →
Sign up now and try our services for free!
Use the promo code DMCBLOG and get 25 free extra credits