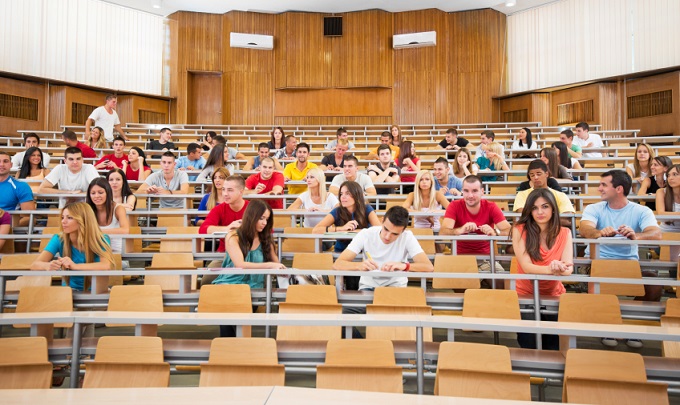 Each summer, admissions offices in colleges and universities across the country grapple with the loss of admitted students who suddenly change their mind. This can be due to any number of factors. In the past, there was little contact between a college and its upcoming freshman class during the time period between acceptance and enrollment, a custom which is now showing to have a negative impact on new student enrollment in the Fall.
There are a number of factors that could change the mind of a teenager after he or she has committed to your school. You may not have been top choice, and now the top choice has admitted them off of the wait list. Another factor could be financial, as they start to take into account living away from home with little time to find and keep a job. In fact, studies show that potential college students coming from low income households will change their minds about enrolling almost 20% of the time.
Research has been conducted by Harvard University that proves that staying in contact with admitted students during that final summer can increase the chance of enrollment by over 7%.
Those few months in between graduation and enrollment are critical for a college or university that is concerned about the amount of students that will be entering the freshman year. The Harvard experiment implemented the use of text messages during this time period and found interesting results.
For any other higher education institution to receive the same positive results is easy, especially when they have an already established mass notification system. Using the mass text messaging/phone call services of a company like DialMyCalls, a university or college can stay in touch with its upcoming new class in a variety of ways:
Send bulletins about preparing for the move away from home. Mention specific items that they may forget in the excitement and also prohibited items that should not be packed.
Have guidance counselors send e-mail messages to the groups of students that will be assigned to them. The message should be a short welcome message and highlight how to get into contact with the counselor if the student ever feels overwhelmed or needs help.
Use the voice message service to start your peer mentor service before classes even begin. Put your incoming class in touch with the older students who will be helping them throughout the first few months of classes. Hearing an actual human voice will personalize the call for the recipient.
As enrollment day gets closer, send advice on choosing a class load and instructions on checking into the new dorm. By this time you should have boarding assignments set you can personalize the messages by groups and let each building know specific information about their new living quarters.
What a college or university gains by taking advantage of the results of the Harvard study is a increase in enrollment due to your continued interest in the student during the summer break. By engaging with them positively during this critical time, the interest in attending your school will not subside.
← Previous Article
Next Article →
Sign up now and try our services for free!
Use the promo code DMCBLOG and get 25 free extra credits