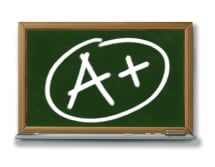 Receive an automated parent reminder the day that your son/daughter brings home their report cards.
The announcement of report card-related events like notices, issues, time and schedule of release, distribution and consultations are very important to the parents of each student. That is why it is essential for the school to have an effective way to inform the parents and send them reminder notifications. It is important that no single parent or guardian will be left behind or uninformed on these report cards and any other school-related reminders.
How Can You Send a Report Card Reminder?
Informing parents or guardians one-by-one by sending them notification letters or even calling them up will be costly, laborious and impractical. Students do not even like informing their parents or guardians regarding their report cards. A better alternative solution is the use of an automated report card reminder system via DialMyCalls. Utilizing our school notification system will massively notify parents or guardians on those important upcoming school events [such as report cards] in seconds.
Our parent reminder system will deliver a pre-recorded notification message on the correct and updated home, personal or business phone numbers of parents or guardians. The phone numbers from the list in the student's enrollment card will be used for this purpose. Another option or an additional feature of our system is by sending out messages to their electronic mail addresses and as a text message to their cellular phones.
Keep track of your child's progression in school with our parent reminders for report cards and other school-related events.
← Previous Article
Next Article →
Sign up now and try our services for free!
Use the promo code DMCBLOG and get 25 free extra credits