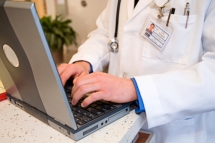 DialMyCalls.com offers a perfect solution for drug treatment centers and rehab facilities to alert their former patients of group meetings and send out progress inquiries via voice / text message.
Rehab reminders allow drug treatment facilities to send out automated calls to all of their former patients instantly from any web browser. Drug addiction is an extremely wide-spread problem and sadly there are thousands of addicts that tend to overcrowd treatment facilities. The abundance of addicts makes it hard for these drug addiction centers to check up on their patients; post rehab. DialMyCalls offers an easy, cost-effective and efficient mass notification system for these facilities to keep tabs on their patients once they are released.
The steps to start sending out rehab reminders via voice or text message are quite simple. Drug treatment facilities can sign up for an account with DialMyCalls and instantly begin sending out notifications and event reminders to all of its former patients. Our mass notification system allows you to import a phone number list of all your former patients and send a message to them all with the click of a button. Want to send out a text message asking how they are doing since they left rehab? Throwing a party for the success stories of your treatment facility? DialMyCalls has the power to do all of this and more from any web browser or touch-tone phone; no fancy equipment needed!
Sign up for DialMyCalls today and start sending out
rehab reminders
and/or drug treatment center notifications today!
← Previous Article
Next Article →
Sign up now and try our services for free!
Use the promo code DMCBLOG and get 25 free extra credits