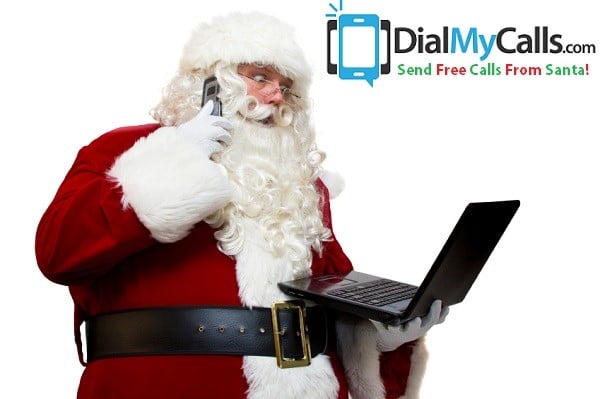 For the third year in a row we have teamed up with Santa Claus to deliver personalized gifts in the form of free Santa calls to children all across the United States.
Last year DialMyCalls and Santa Claus sent out over 30,000 personalized greetings to children. We are proud to announce that our annual Christmas event has returned and is better than ever – we are on track to send out over 100,000 calls from Santa this holiday season!
This year parents can send up to three (3) personalized calls from Santa Claus per household – additional calls may be purchased for a small fee. Put a smile on your child's face when they pick up the phone and hear Santa Claus on the other line – help us spread joy this holiday season by setting up a personalized call from Santa!
DialMyCalls is extremely grateful that Santa Claus has been able to take time off from delivering presents to call children all across the United States. Parents, you are able to schedule a call from Santa Claus through December 26, 2013 at which point in time good ole' Saint Nick will retire until next year!
Help celebrate Christmas 2013 and put a smile on a child's face today by scheduling Free Santa Calls!
← Previous Article
Next Article →
Sign up now and try our services for free!
Use the promo code DMCBLOG and get 25 free extra credits