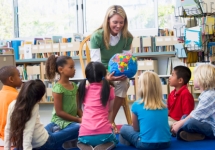 Using DialMyCalls' voice broadcasting service allows schools to send out text message parent notifications in an instant.
Is school closed because of a holiday? Do you have thousands of snow day calls to make? Are report cards going out tomorrow? Schools across the country can now send out text message parent notifications to every single student with the click of a button. Don't waste your time calling parents individually, let DialMyCalls do all the work for you.
Schools can utilize the power of our voice broadcasting system by sending out hundreds of thousands of parent notifications via text message alerts. Give the parents of your students ample time to plan for their kids day off from school by alerting them immediately. Alert them that their kids report card will be coming home next week or that there is a field trip next month.
Of course, schools are still able to send out custom voice message notifications as well, on top of the text message alerts. Make sure that parents are up to date with what is going on at their kids school.
← Previous Article
Next Article →
Sign up now and try our services for free!
Use the promo code DMCBLOG and get 25 free extra credits