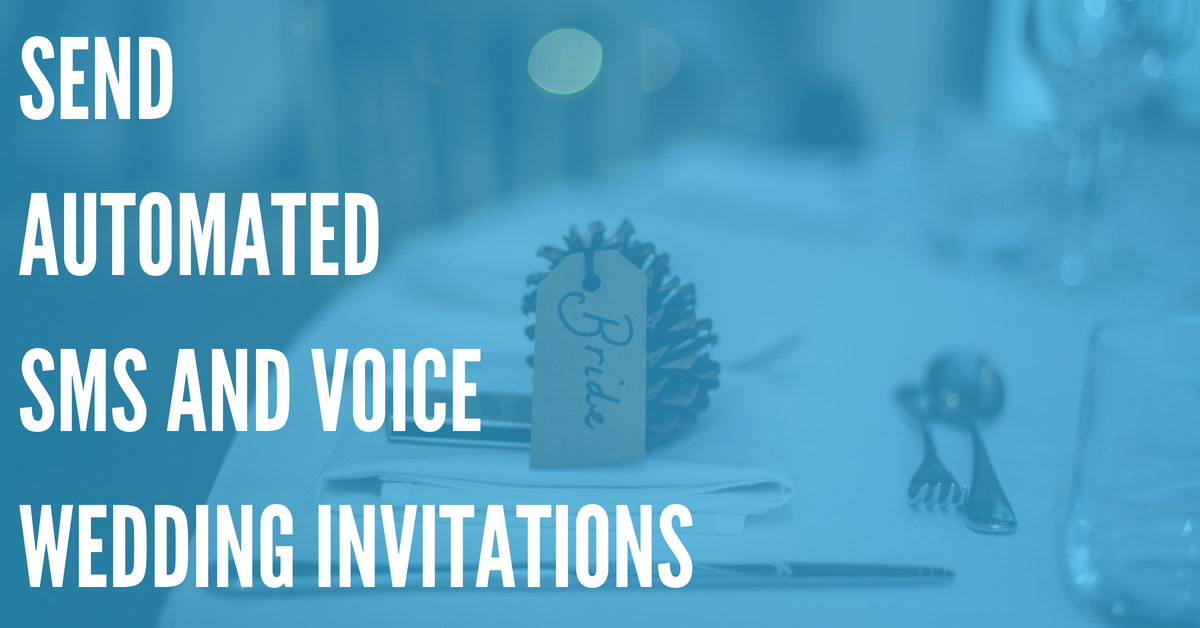 DialMyCalls offers a beneficial SMS and voice broadcasting tool for wedding planners as they attempt to invite both the bride to be and groom's entire list of friends and family.
A wedding planner probably has one of the hardest jobs on Earth, making sure the bride and groom are all happy on what is arguably the most important days of their lives. On top of seating arrangements, catering, decorations, proper venue, music, cake and let's not forget the bride's dress, the wedding planner has to also invite all of the couples friends and family. Tradition has it that a formal R.S.V.P. invitation will be sent out via mail and the wedding planner will then arrange the seating / food based on the responses.
All of these tasks can be stressful and overwhelming at times. Planning a wedding requires being organized so everything stays on track and runs smoothly. Planning a wedding can also be very time consuming when you are having to oversee every last detail. Using a service such as DialMyCalls can save you a lot of time and take some of the stress off of your shoulders, by offering a much more effective system with our automated wedding invitations. How does it work you might ask?
[click to continue...]
Sign up now and try our services for free!
Use the promo code DMCBLOG and get 25 free extra credits