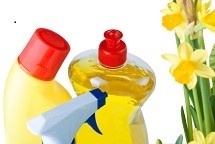 It's spring time which means it's time to give your DialMyCalls account a good cleaning.
When was the last time that you checked contact list for numbers that you don't use anymore? Do you have recordings in which you created years ago still laying around? It's that time of the year again - Spring Cleaning 2012!
[click to continue...]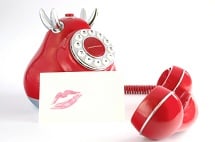 Using the power of DialMyCalls, you can send that special someone in your life a free personalized greeting for Valentine's Day 2012.
Valentine's Day is right around the corner and hopeless romantics all across the country are looking for that special gift to send their loved one. DialMyCalls will allow you to create, record and send a personalized message; whether it be a Valentine's Day poem or a simple confession of your love - best of all its absolutely free!
[click to continue...]
We have all heard of automated phone dialers, what are they exactly?
DialMyCalls offers mass text / voice messaging which is essentially an automated phone dialer. The concept is quite simple to grasp but often times there are so many different names for mass notifications that it gets rather confusing. The service that we offer is often referred to as: robo calls, automated calls, mass notifications, an auto phone dialer as well as numerous other names. Despite having 1001 ways of being called, the service we offer remains unchanged.
What we offer here at DialMyCalls is an extremely easy to use mass notification system. Users can sign up for our service and instantly start sending their friends / family / co-workers customized voice / text messages. What sets us apart from all of the automated phone dialer services out there? For one, our prices are pretty much unbeatable and our notification system is able to handle tens of thousands of calls per second. We also allow users to set up and send out their automated calls from any web browser; no more ridiculous hardware needed. On top of offering standard voice / text messages, we also offer some premium options.
[click to continue...]
Sign up now and try our services for free!
Use the promo code DMCBLOG and get 25 free extra credits