Utilize DialMyCalls From Anywhere!
DialMyCalls is an extremely powerful mass notification system that can be utilized from almost anywhere. While we are a completely web-based service, our customers have a variety of methods in which they can send out a voice or SMS text message broadcast.
Web-Based Control Panel: To access every feature that we have to offer, you can sign up as a new customer or login to your existing account at www.DialMyCalls.com from any computer with internet access.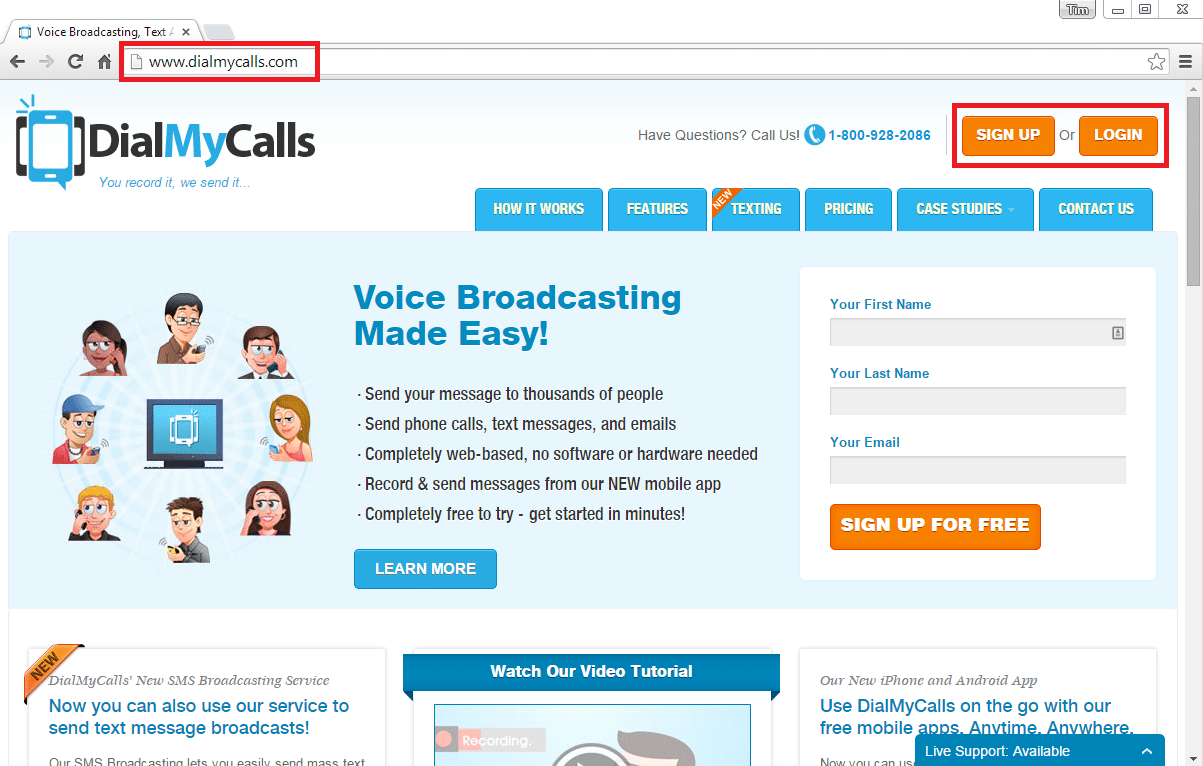 In addition to our traditional web-based control panel, users can access our service using the following methods:
Mobile App: iOS and Android users have the ability to install our mobile app which is available to download in iTunes and the Google Play store – the app is free to install. When using the mobile app, customer's can set up and send out standard voice broadcasts and text message broadcasts – advanced calling features cannot be added through the mobile app.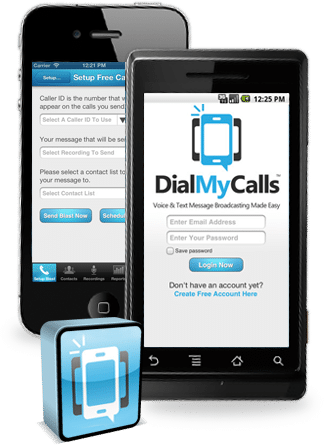 Phone-In System: Customer's that have purchased either credits or a monthly plan are able to utilize our phone-in system to create a new recording and schedule a voice broadcast. An internet connection is not needed when using this method – everything is done by calling into our toll-free number and using your account number and personal pin number to log in over the phone. *Contacts must have been previously added to your account by logging into the web-based control panel. Only standard voice broadcasts can be sent through the Phone-In System – advanced calling features and text message broadcasts are not supported.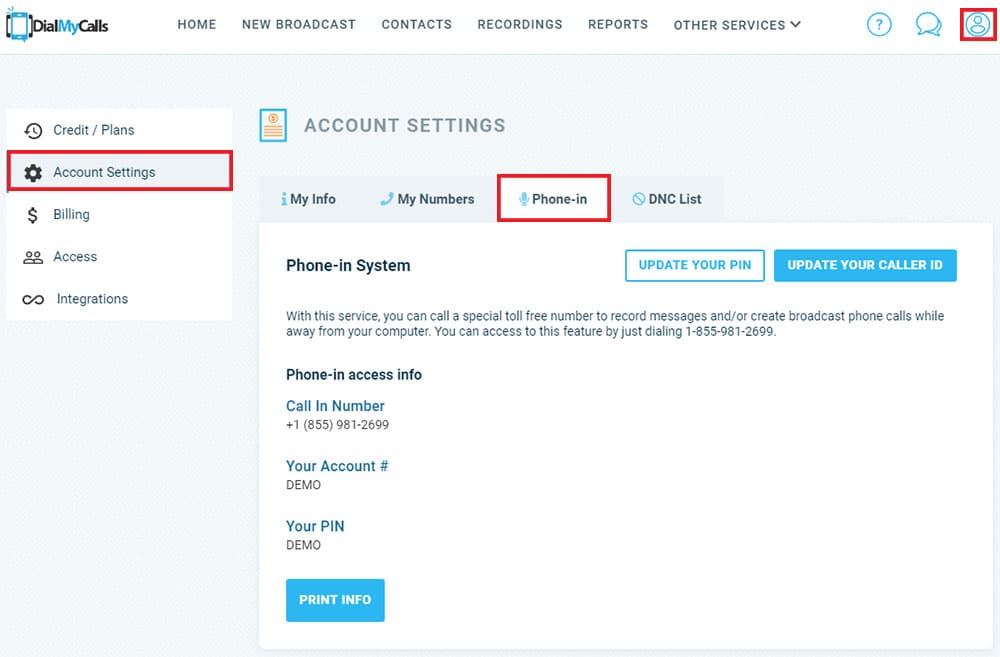 Mobile Website: Customer's that do not want to install a separate mobile app are able to take advantage of our mobile-friendly version. Once logged in, you will be able to create recordings and send out both voice and text message broadcasts from your mobile phone – advanced calling features are not available while using the mobile-friendly version of DialMyCalls. The full version of the site is available on mobile phones and can be accessed by switching to the full-featured website.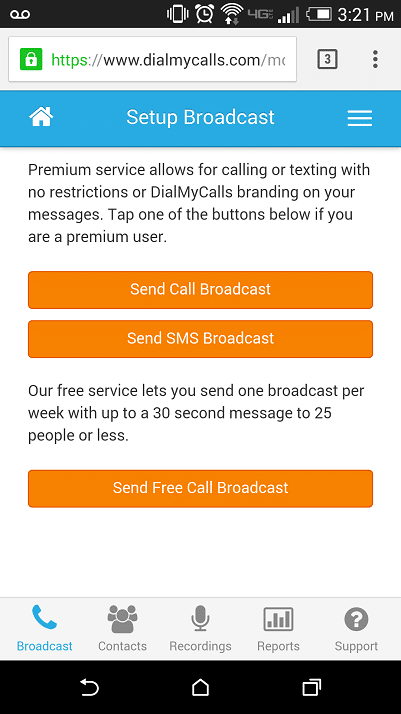 If you have any further questions regarding the various methods in which you can access your DialMyCalls account, please contact us.