The DialMyCalls Annual Scholarship
DialMyCalls offers scholarship contests throughout the year to give students a chance of winning money for their education. The school notification system, located in Jupiter, Florida, first began to host an annual 'Tweet for Success Scholarship Contest' in 2013 as a way to give back to the local students. DialMyCalls learned quickly that students all across the United States love the idea of winning a scholarship by submitting a Twitter-inspired entry of 140 characters or less.
Since launching the annual scholarship contest in 2013, DialMyCalls has received over 32,000 unique entries and has provided college students with thousands of dollars to put toward education. With the success of the Twitter-inspired scholarship, DialMyCalls now offers a larger scholarship for students that submit an essay on the current scholarship contest topic. Keep checking back as DialMyCalls will be hosting scholarships throughout the year!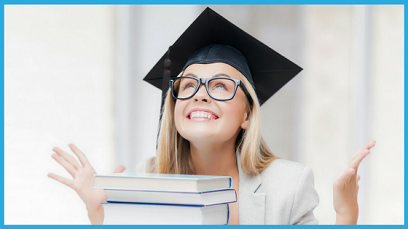 Most Recent Scholarship:
DialMyCalls.com Fall 2019 Scholarship
Entry Deadline:
January 08, 2020
2019 Fall Scholarship Winners:
First Place - $1,000: Kelly M. [View Full Entry]
Second Place - $500: Nadia H. [View Full Entry]
Third Place - $250: Daniel P. [View Full Entry]
About DialMyCalls.com
Founded in 2007 DialMyCalls has become a leading provider of mass notification services to schools all over the USA and Canada. Our school notification system technology has changed how mass notifications work allowing schools to easily notify parents, teachers and students within seconds of emergency events, school closings and a wide variety of other important messages. With no hardware to purchase schools can send phone call, text message (SMS), and email notifications easier and more affordable than ever before.
In The Meantime, Try DialMyCalls Right Now!
All scholarship entries can use the coupon code FALL19 to get 50 free calls / text messages. Sign up here and try it out completely free.