DialMyCalls Affiliate Program
Not just an ordinary affiliate program, but a complete work from home solution.
Lifetime Revenue Share On Everyone You Refer
You earn 15% of everything

You earn 15% of everything spent by the people you refer to us! Every time they make a purchase you get 15% of it.
Payouts twice a month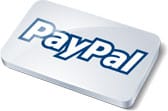 Our payouts are sent to you twice a month via check, PayPal, or wire as you prefer.
Amount of extra money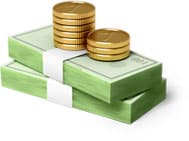 Many organizations spend thousands a month on us, so you get a significant amount of extra money.
Increase Your Earnings Every Month
Your Monthly Income
This graph shows how lifetime revenue share earnings can build up very quickly.
The numbers are based on only 2 referrals sent a day that spend $50 a month.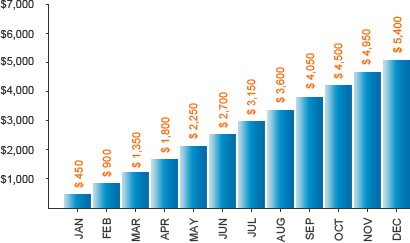 Promote Us Online
Like most Internet affiliate programs, you can promote us online through your website or e-mail. We offer a wide variety of promotional materials and custom graphics to use according to your needs.
Promote Us Offline
Unlike most Internet affiliate programs, we make it easy to promote DialMyCalls offline, in the real world. We offer a variety of business cards, flyers, and other print materials you can use to bring in sales.
Create Your Affiliate Program Account & Make Money Now!