The Jupiter Lighthouse Live Web Cam!
Brought to you from the roof of our office in Jupiter, FL. The Jupiter Lighthouse cam runs 24/7 and updates every 60 seconds!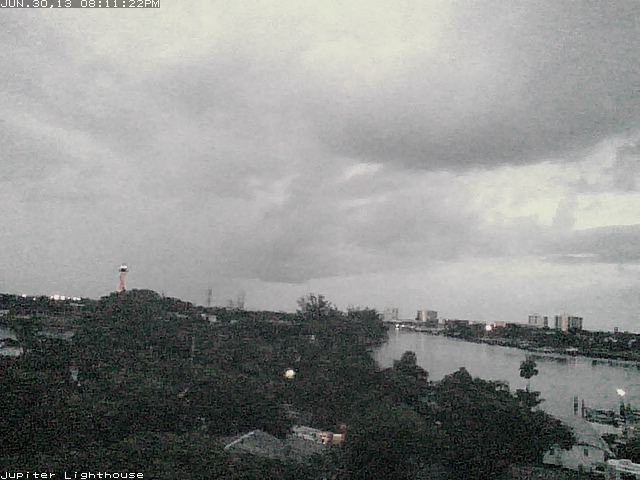 Support the team! Like us on Facebook
About The Jupiter Lighthouse
Located in beautiful Jupiter Florida, the Jupiter Inlet lighthouse sits on land that was secured by the U.S. Military after the 2nd Seminole Indian War. It is constructed on top of a 48 foot Native American shell mound. With the actual lighthouse tower measuring 108 feet, it sits at 156 feet above sea level.
In 1853, Jupiter Inlet was named by Congress as one of 6 authorized lighthouse projects in South Florida. Construction was completed in 1860 and the tower was officially lit on July 10, 1860. Then, in 1861, the light was put out during the Civil War when the lighting apparatus was removed by a band of unlawful individuals who were visiting the Inlet. It remained out until the war ended and the Lighthouse resumed operating in 1866 after the recovery of the stolen parts in Lake Worth.
In the time since, the Lighthouse has been a fixture to the city growing around it. From the first large employer in Jupiter, Pennock Plantation, to the thriving businesses around it today, Jupiter Lighthouse has always been a symbol in the community.
Tours of the Lighthouse began in 1994 and the buildings around the Lighthouse have been converted into a museum, gift shop and meeting place for the tours. The tower was renovated in 1999-2000, making the nearly 150 year old structure look almost new again.
Great Local Restaurants To Check Out
If you're a Jupiter local or someone visiting the area, these are a few restaurants we'd highly recommend checking out if you get the chance. The DialMyCalls staff is a big fan of all of the following places and frequent all of them a lot (probably a bit too much).
Guanabanas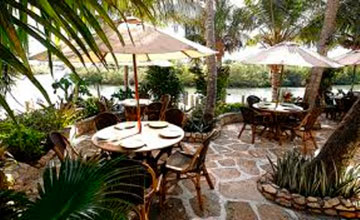 960 N. A1A | (561) 747-8878
Guanabanas is one of the areas hottest dinner & lunch destinations. With a tropical rainforest-esque atmosphere on the water it gives you a truly unique experience. They have great happy hour specials and live music on a frequent basis.
The Food Shack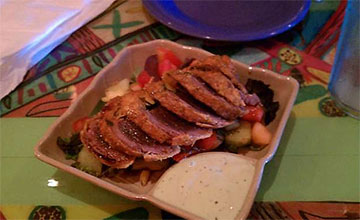 103 S US1 #D3. | (561) 741-3626
This hole in the wall has some of the areas best seafood hands down. With a menu that changes every day you never know what the chefs will be cooking up. If you are ever in Jupiter this is a must eat at destination.
The Square Grouper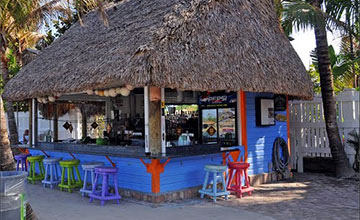 1111 Love Street. | (561) 575-0252
With a view that can't be beat you can sit by the water here and watch the boats go by with the lighthouse in the background. This is more of a bar than restaurant so it makes for the perfect happy hour or after dinner destination.