Easily Add And Manage All Of Your Contacts
One major benefit of our mass notification system is the ability to contact your entire list of contacts at once. We have made it as easy as possible for you to take your list of contacts and add them into your brand new DialMyCalls account. Below you will find the various methods that are available for you to add all of your voice and text message recipients into your account: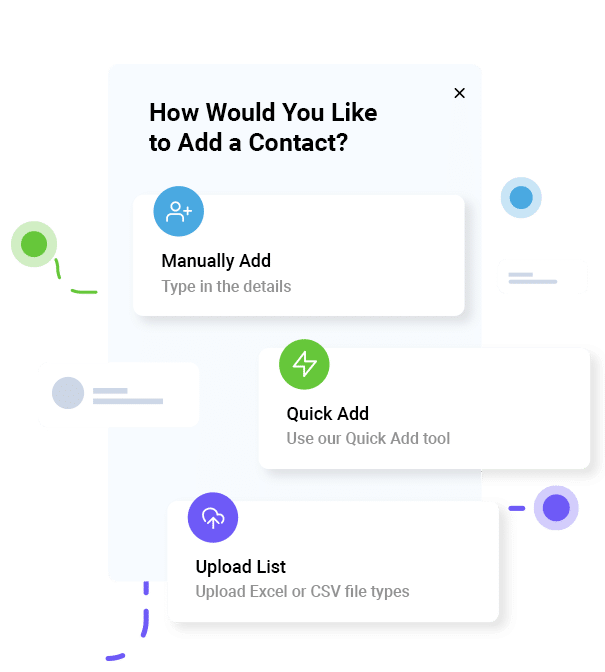 Individual Contacts: Quickly add an individual contact to your account with this method. A 10-digit phone number is required but you are also able to add a first name, last name and email address for each person entered into our system.
Upload Contacts: If you have a large quantity of contacts that you would like to add to your account, the upload option is the way to go. Import an Excel file (.XLS, .XLSX, .CSV) filled with all of your recipients directly into your account.
Quick Add: Utilizing this option will allow you to copy/paste a list of phone numbers right into your account. For example, the church pastor sends you an email with four phone numbers, copy and paste those numbers into the Quick Add dialog box and they will be instantly added to your account.
Contact Groups: Each account is able to have as many contact groups as you would like. Grouping your contacts allows you to easily manage the people that will be receiving your voice and text message broadcasts.
SMS Text Message Opt-In: If you do not have phone numbers to import into your account, you can utilize your SMS Keyword to have people opt-in to receive messages from you. Have folks text [YOUR KEYWORD] to 80123 and they will be placed in a brand new contact group in your account – now you can send those contacts that have opted-in a text message broadcast.
Send Your Contacts A Broadcast
Once all of your contacts have been added into your account you are ready to set up a broadcast. From within your DialMyCalls account you will want to click on "New Broadcast" to begin setting up your phone call or text message. Once you get to the "Choose Contacts" step which is step 4 for voice broadcasts and step 3 for text broadcasts, you will have a few different options for adding your contacts to your call or text. Below you will find the various methods in which you can select specific contacts to receive your upcoming broadcast:
Individual Contacts: Go through and select individual contacts that you would like to send out a broadcast to.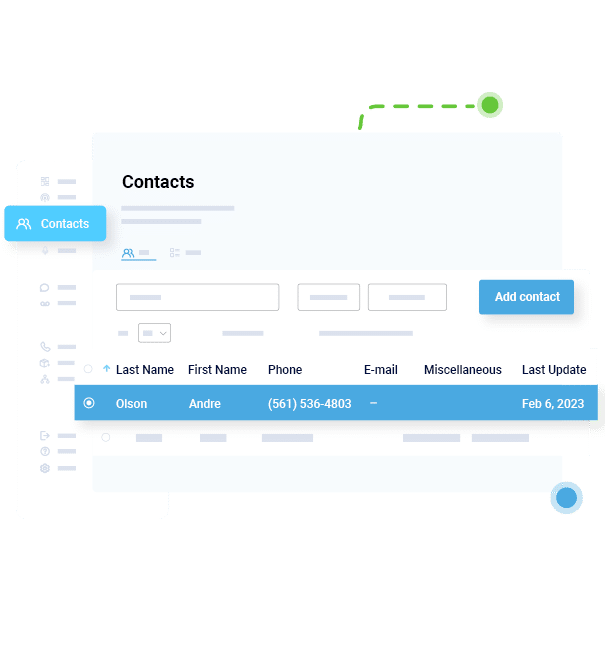 Contact Groups: Pick and choose the contact group(s) that you would like to receive your broadcast – groups are a great way to keep your recipients organized.