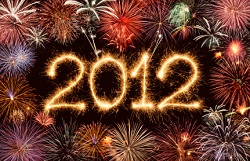 DialMyCalls.com is the perfect solution for planning your New Years Eve party to ring in 2012.
Are you in a state of panic as you try and plan the perfect party for new years eve 2011? DialMyCalls' voice broadcasting service is here to save the day as it acts as your personal party planner. Record a custom, energetic party invitation and instantly send it out to all of your friends with the click of a button – signing up is absolutely free!
Members of DialMyCalls can use our mass notification service to send out up to twenty five voice message party invitations for free. Of course, credits are available to purchase for those of you that have more than twenty five guests to invite to your new years eve party. (one credit = one 30 second message)
Make sure that everyone is invited to celebrate the end of 2011 and the beginning of 2012 by using DialMyCalls to send out free New Years Eve party invitations today!
← Previous Article
Next Article →
Sign up now and try our services for free!
Use the promo code DMCBLOG and get 25 free extra credits