Send Promotional SMS for Concerts & Events
Most people keep their cell phone within reach at all times, and check it multiple times a day. Event marketing via SMS allows you to communicate with your whole audience almost immediately and in a way that they likely already communicate with others.
Event promoters can grow their audience easily with promotional SMS text messages. Most text messages can be forwarded — allowing you to reach more than just those whose contact information you already have. If your message or event is interesting enough, your recipients could spread your message to anyone they know even if they aren't right beside them.
Get People Interested With Promotional SMS Text Messages
There are three ways that you can maximize the effect your promotional SMS text messages have on your audience. These include creating targeted lists, giving recipients discounts or special offers, and making your message short and snappy.
Creating targeted lists, or segmenting your contacts, ensures that you aren't blindly sending all event promotions to everyone on your contacts list. This is particularly important for larger organizations or venues that host several kinds of events. But by sorting your contacts, you ensure that an employee in Human Resources isn't invited to the Sales end-of-year brunch or that a college student isn't getting messages about the Single Seniors swing dancing classes.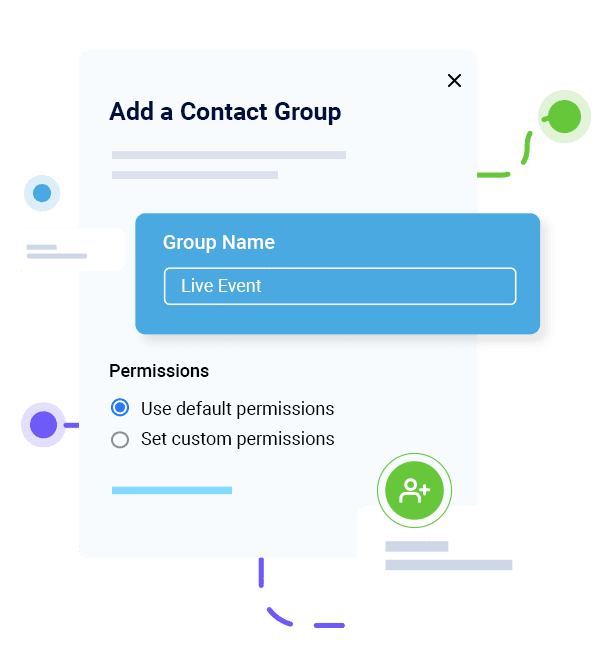 Offering discounts or rewards is made easy with text messages because it can be reassuring the the recipient that they've received a coupon or promotion with no effort on their end. SMS coupon codes could allow for discounted entry, a free concession, or some other perk that makes the recipient feel special — and more likely to attend.
Making your message both short and interesting allows the recipient to stay engaged. Remember, you're probably not the only company sending promotional messages to each recipient. Yours need to stand apart from the crowd in how they grab the readers' attention or offer something unique.
Promotional SMS Examples
The following are examples of promotional SMS text messages for concerts or other events. They're all written with the assumption that they're being sent to a list made by the sender of those who would be interested in this type of event. Many include SMS coupon codes.
Promo SMS Sample #1
John - Beatles Tribute Band playing at Gwinnett Civic Center this March. Get $10 off tickets with the code LENNON tinyurl.com/url
Promo SMS Sample #2
Spring art show at Atlanta Botanical Gardens April 19-27. Show this message for a free drink of your choice!
Promo SMS Sample #3
Lights - Camera - Action! Extras wanted for two scenes, filming May 3 & 4 near Hwy 120 in Atlanta.
Call 123-4567
for more info.
Send Thousands Of Phone Calls, Text Messages, or Emails Per Minute!