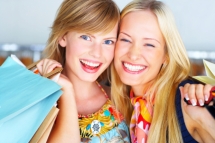 Businesses in the fashion industry that utilize mass notifications for promotional use are required to follow all the FCC and your state laws regarding sending automated phone calls or texts. Your customers are required to opt in to receive any kind of message from you, and you must never send any kind of unsolicited message. For texting you can have your customers opt-in to a list via text message, for example text COMPANY NAME to 80123 (our short code), which will opt them in to receive fashion alerts and news from you. For phone calls you need expressed written consent from them agreeing to receive your messages.
New York Fashion Week 2011 kicks off tonight with Fashion's Night Out; find out how DialMyCalls can help spread the word with our text message alerts.
Justin Bieber and a handful of other celebrities will be celebrating New York Fashion Week 2011 tonight with the major event, Fashion's Night Out. Hundreds of stores are kicking off the shopping extravaganza in the big apple by offering product giveaways, makeovers and special star-studded events. DialMyCalls can help increase sales, event turnouts, and makes customers feel more connected with the brand.
Are you a retailer planning an amazing event for Fashion's Night Out tonight? Spread the word on your exclusive store events by signing up for DialMyCalls. Retailers can set up text message alerts that will allow anyone interested in their fashion week giveaways to instantly receive information to their cell phone. All you would need to do is create your own custom keyword such as "FASHION2011" and have your customers text it to your own SMS short code. (80123) Place advertisements in your store window that reads: "Text 'FASHION2011' to 80123 to receive information on special Fashion Week sales, promotions, events and exclusive VIP invitations."
Everyone that is interested in the retailers / stores Fashion Week events and promotions will be added to their contact list within the DialMyCalls control panel. Now the store can send a text message alert to everyone that has texted "FASION2011" to 80123 instantly.
Gear up for Fashion's Night Out and New York Fashion Week 2011 by signing up for DialMyCalls' text message alerts today!
← Previous Article
Next Article →
Sign up now and try our services for free!
Use the promo code DMCBLOG and get 25 free extra credits