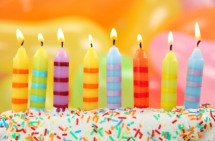 Attempting to plan the perfect birthday party and looking for a way to send out reminders to everyone invited?
DialMyCalls allows you to harness the power of our mass notification system to help you plan the plan the perfect birthday party. By using our automated calls, you no longer have to worry about getting those party invitations out on time. Instead, you can focus on coming up with great games and ideas for your son/daughters upcoming birthday party; make it one they will remember!
[click to continue...]
Sign up now and try our services for free!
Use the promo code DMCBLOG and get 25 free extra credits