Today we will teach you how to create customized voice messages using our mass notification system.
DialMyCalls offers four different ways to send all of your friends, family or business associates voice messages in a quickly and effective manner. There is no need to undergo the hassle of buying expensive hardware to send out automated calls; we offer our service via any web browser or touch-tone phone. How can you create a customized message using DialMyCalls?
For those of you with access to a computer, we offer three highly effective ways to setup your personalized recording. Below is a brief description of the methods to recording a custom voice message that DialMyCalls offers its customers:
Touch-Tone Phone – This method is the most popular and allows customers to enter their phone number via the create a new recording tab in the user control panel. Once the number is entered, customers will receive a phone call from our automated calling service, allowing them to record their personalized voice recording.

Upload .MP3 or .WAV File – Are you quite tech savvy? Already have a pre-recorded .mp3 file on your computer that you want to use for your voice message? This option allows you to upload your audio file directly into the DialMyCalls control panel and in turn use it as your personalized notification.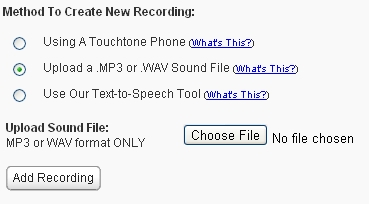 Text-To-Speech – Users are able to choose between a male or female voice and then type their custom message into the available box. Once completed, software will convert the typed message into a voice recording, instantly.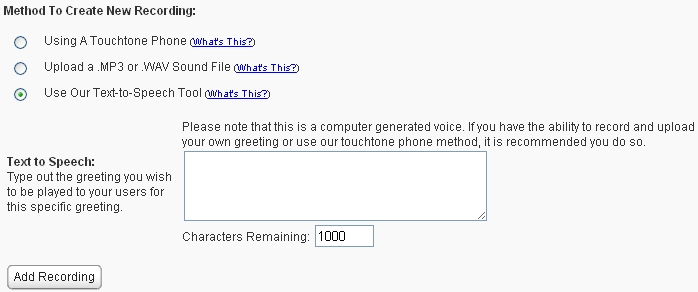 Of course, an internet connection is not necessary as we also offer toll-free number in which you can call and record a custom voice message. That makes four different ways that DialMyCalls offers you when it comes to creating a customized voice recording.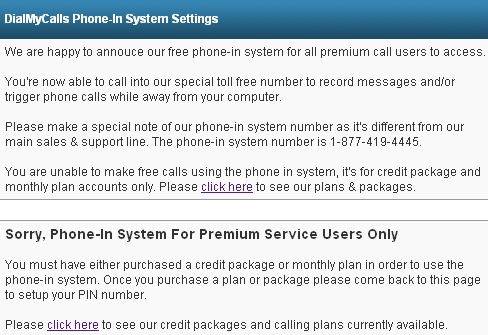 Start using the power of DialMyCalls and its mass notification system today; absolutely free!
← Previous Article
Next Article →
Sign up now and try our services for free!
Use the promo code DMCBLOG and get 25 free extra credits