Custom Caller ID Display
The first thing you will want to do when you sign up for a DialMyCalls account is add a verified number to your account. Simply type the phone number you'd like verified and our system will call you with a four digit pin number - you must be able to answer the phone you are trying to verify or it will not be added to your account. Verifying a number will allow you to control the Caller ID that is displayed when you send out voice broadcasts from your account.
While you are able to control the phone number that is displayed on the caller id, we are unable to control the name that is associated with that number. In DialMyCalls the "Phone Nickname" is just for your records as you have the ability to add up to five different verified caller id numbers to your account – the phone nickname does NOT dictate the name that shows up on a caller id display when your recipient receives your call.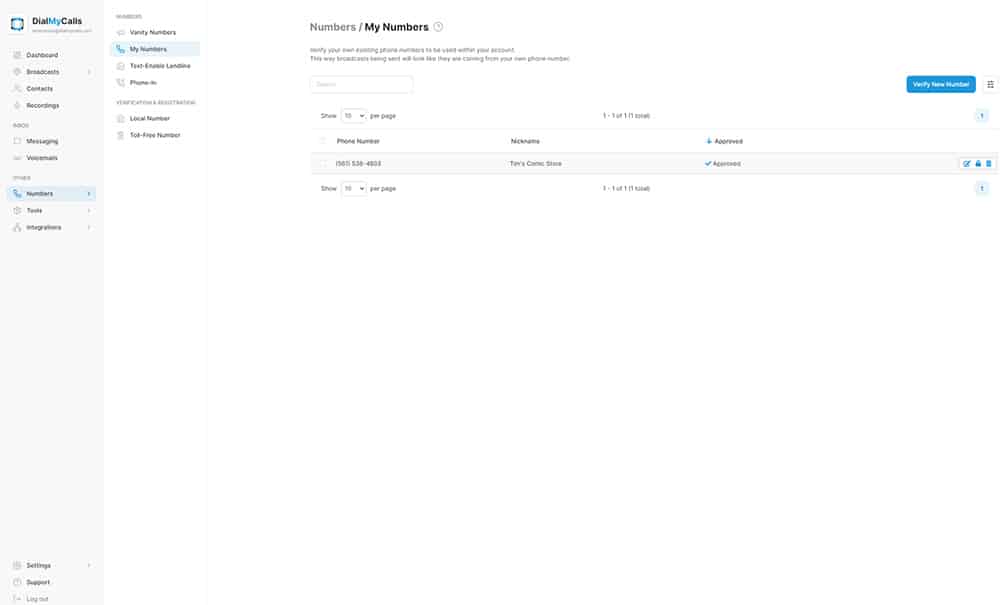 Once you have verified your Caller ID you are now able to send out a voice broadcast through DialMyCalls. On step five of the "New Broadcast" process you will see a dropdown menu that will allow you to select the Caller ID number that you would like to be displayed – your call recipients when then see that number when they receive your call.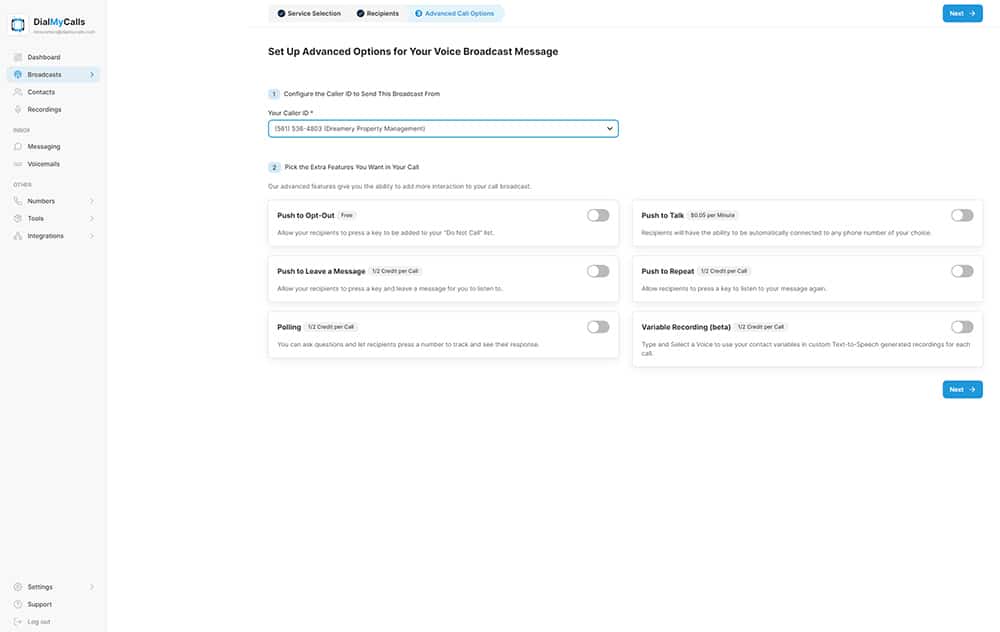 *Note: If you are using Google Voice or a phone number that has an extension you will need to contact a member of our support team to manually verify that Caller ID.
Vanity Phone Numbers are available to be purchased to use as your Caller ID display – local or toll-free numbers are available to purchase for customer's that do not wish to use their own personal number as their DialMyCalls caller ID.
If you have any additional questions in regards to adding a verified Caller ID number to your account, please contact us.