Automated Telephone Polling
Create personalized polls with questions that your voice broadcast recipients can answer right through their phone with our automated telephone polling feature. Customers of DialMyCalls have the ability to add a polling question with up to six unique responses to any of their voice broadcasts.
Our telephone polling feature is available for all users and costs an additional 1/2 credit per contact to be utilized on a voice broadcast – this feature is included at no extra cost for customers that are enrolled in a monthly plan.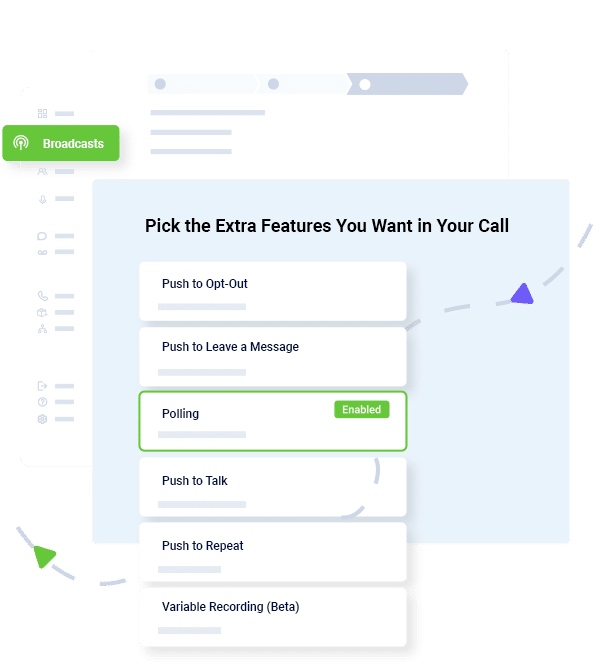 Once a telephone poll is sent out, call recipients will be prompted to key in a response by hitting the corresponding number on their phone – our polling system only allows for one response to be entered. Upon completion, you are able to log in to your DialMyCalls account and check the results of your recently broadcast polling call – a detailed report will be generated that will allow you to see how many people used the feature along with all of their individual answers.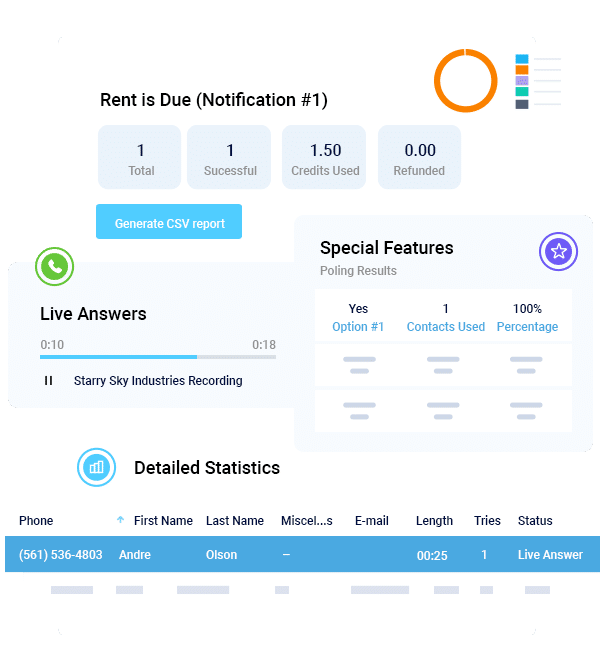 For example, you can create a polling call that would read like this: "Will you be attending the charity event on Saturday? Press 1 for Yes, Press 2 for No, Press 3 for Maybe." Sending out an automated poll in this instance will give you a good idea of how many people plan on attending your event – the response rate is a lot quicker than sending out R.S.V.P. invitations in the mail.
If you have any further questions regarding our automated phone polling, please contact us.