Automated Phone Tree App Service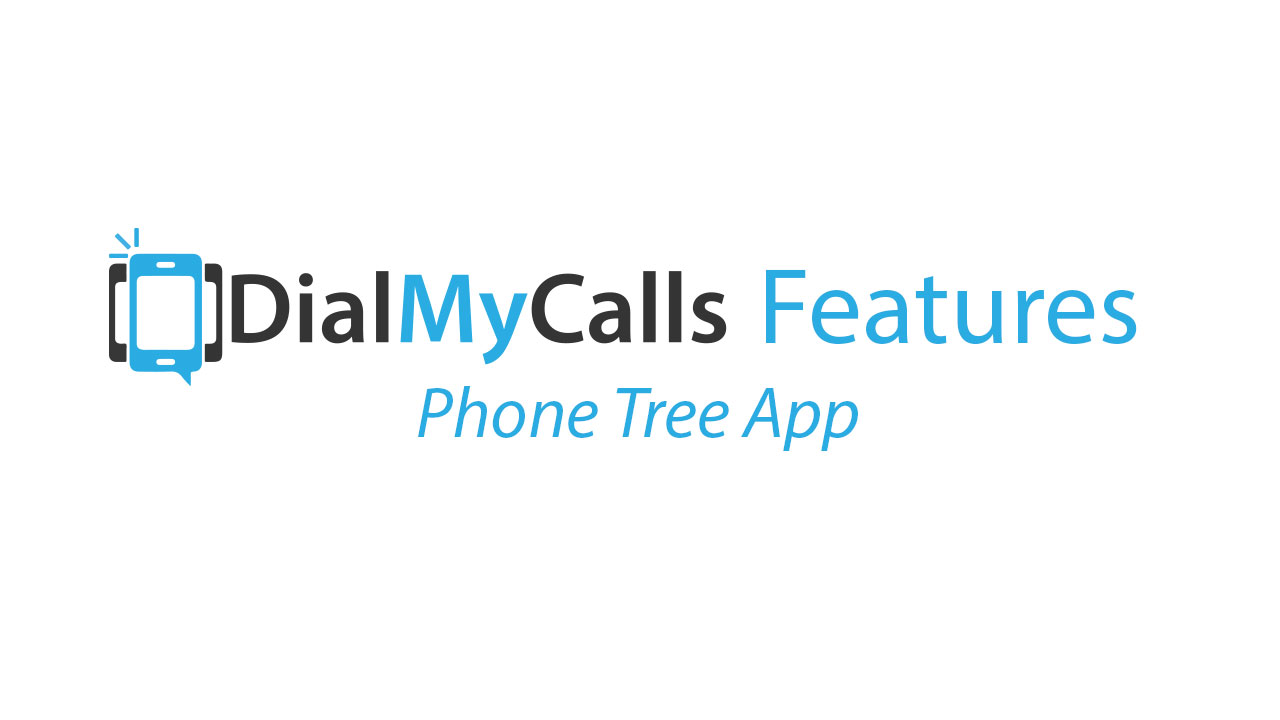 A phone tree app automates traditional calling trees by allowing you to send a phone or text message to an entire contact list in seconds with one simple click.
What is a Phone Tree?
If you're wondering what a telephone tree is, the answer depends on whether you're talking about a manual or automated phone tree. In the olden days, a manual phone tree was a system that you could use to quickly reach all of your organization's members. You would call a subset of members to relay an important message, those individuals would call the next group of people, and so forth. Depending on the size of the organization, it could take multiple phone calls to reach all members.
The challenge with the manual phone tree was that it relied on all individuals making and receiving calls in a timely fashion. Phone tree instructions were simple, but you had to rely on everyone cooperating quickly and efficiently. If you've ever played the childhood game "telephone," you also understand how messages can be miscommunicated or misunderstood as they got passed along the phone tree as well.
Today, you may be looking for a phone tree app for free that can automate that antiquated system by allowing you to reach all your members with one simple phone message or text communication. Once you create a phone tree by loading contact lists into the system through importing data or manually entering phone numbers, all future communications can be sent with a click of the mouse.
A phone tree or a text tree are an excellent way to communicate reminders, emergencies, schedule changes, or other information quickly, accurately and efficiently.
How Does a Phone Tree Work?
Learning how to set up a phone tree is easy online. You simply sign up for a web-based account, enter or import a list of contacts and phone numbers, and create a recording or message.
A phone tree app allows you to create multiple lists of contacts for different purposes. Whether you have an all-organization announcement, an emergency cancellation for a small meeting, or a weather-related news update, a phone tree app helps you spread the word quickly, efficiently, accurately and affordably.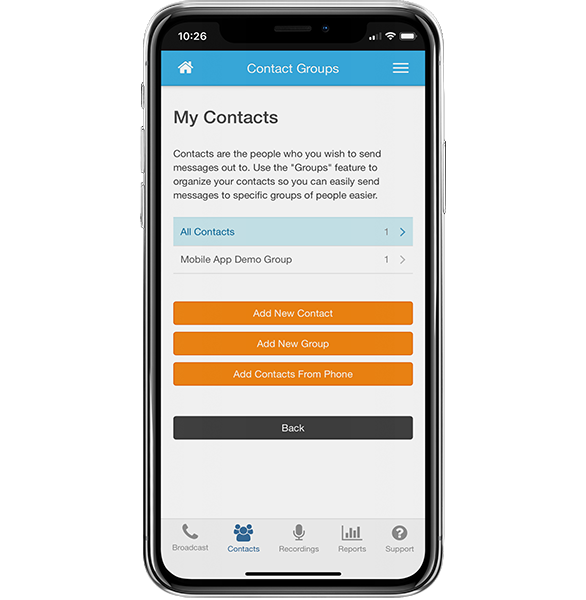 Once a free phone tree app has been set up, future phone messages and texts can be sent with a click of a button, making ongoing communication simple and fast.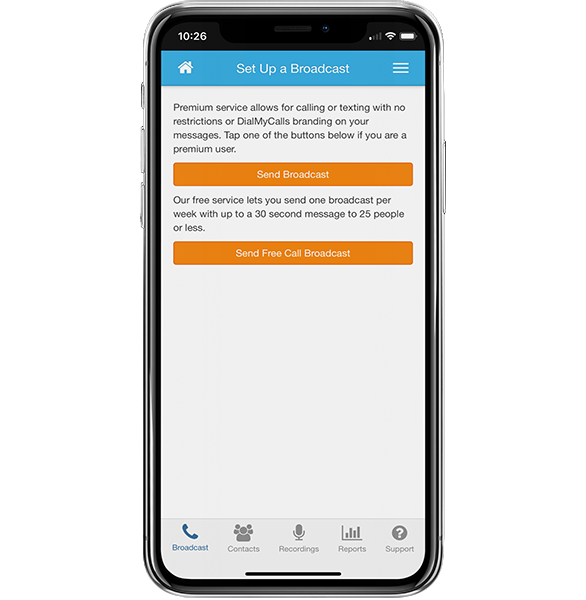 In addition, a phone tree program can deliver a detailed report of who received which messages as well as when recipients opened or listened to the message. A phone tree app takes the guesswork out of trying to figure out if certain people received important announcements.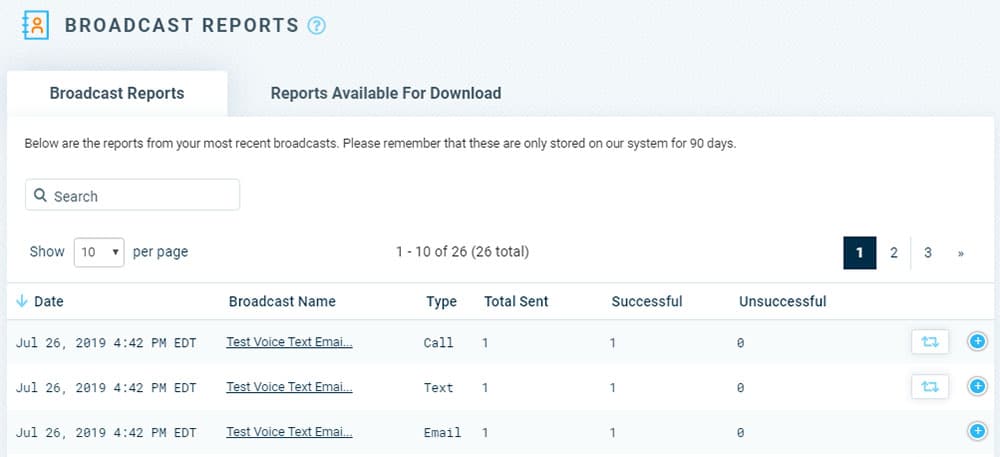 The biggest difference between a manual telephone tree and using a business phone tree service is that the latter is completely automated, faster, and much more reliable. Many people today often do not answer their phones, so relying on individuals to receive and pass along messages manually is unreliable and time-consuming. Most importantly, an organization risks failing to reach the right people with critical data that could, at best, result in a minor inconvenience, and at worst, impact their health or safety.
How to Set Up Using a Phone Tree with DialMyCalls' App
If you're looking for phone tree software for free, you can establish an account with DialMyCalls and begin a free trial. Start by setting up an account for your organization. Then, import your contact list from another piece of software or program or simply enter them as you build your member list. You can easily organize your members into subcategories so that customized messages can reach only the appropriate group of people.
Anytime you have an announcement or other communication, you can easily set up a broadcast phone call, SMS text or email. With a simple click of a button, you can send your message to any or all of your members.
Using a phone tree service is an excellent way to stay in touch with your membership on a regular basis, as well as broadcast urgent or emergency communication on an as-needed basis.
You can also review how many people receive, open or listen to your communications to help you improve your future messaging or understand who has not seen your important announcements.
Phone Tree Examples
A phone tree app can provide an excellent way to communicate any number of messages. For example:
Regular Updates. Whether you're looking for a way to touch base daily, weekly or monthly, a telephone tree can help you connect with your membership regularly.
Last-Minute Cancellations. We understand that plans change. If you need a way to cancel in-person meetings or gatherings due to illness, weather, or emergencies, a phone tree program can allow you to do that quickly and efficiently.
Emergency Announcements. Whether your organization serves urgent needs of its members or must deal with community emergencies, a system that includes emergency phone tree templates for free can help get these critical messages to everyone who can help.
Disaster Phone Tree Templates
In the event of a disaster, most organizations should turn to a comprehensive prepared disaster recovery program. Part of that program should include an emergency phone tree template for free, which may include tiered notifications.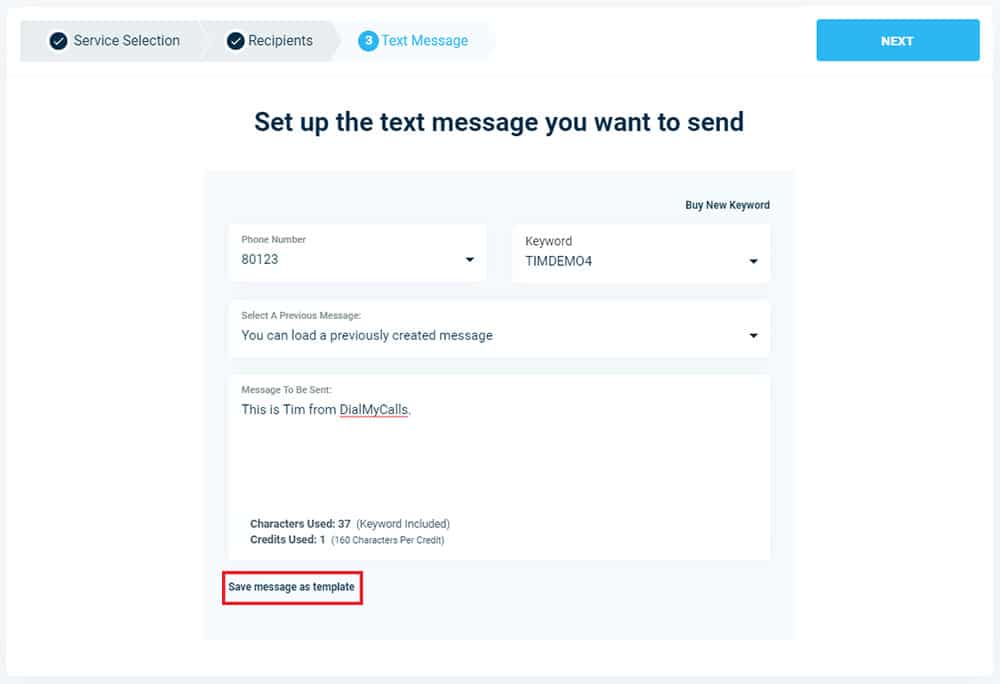 For example, in the case of an environmental crisis, a phone tree app can immediately reach out to the executive team, local health department contacts, or compliance officers. Soon after, a text tree can notify employees, local media and community representatives.
By using a free phone tree service, you can ensure that disaster communication happens as smoothly and expediently as possible so that the latest news is available to all involved.
Example Phone Tree Scripts
Although your organization may have very customized messages for different occasions, here are a few examples of phone tree scripts that can be used with a phone tree app for free:
Cancellations. "We are sorry to announce that the game has been cancelled this evening due to thunderstorms."
Emergencies. "A member of our congregation has been in a car accident. Please pray for all involved."
Updates. "Our team has reached its sales goal for the month! Congratulations!"
Reminders. "Please remember to bring your training manuals and a snack to share."
Download Our Phone Tree App and Create a Free Account Today
Create an account with DialMyCalls and download the app today! We offer the best phone tree service to our customers.