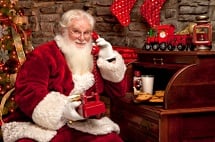 DialMyCalls is proud to announce that our free Santa Calls will be returning for the 2012 Christmas season.
The holiday season has officially started and with that comes the return of our extremely popular Santa Calls. Last year DialMyCalls launched our free personalized calls from Santa Claus which were amazingly successful. Parents all across the country expressed to us how much they appreciated our partnership with Santa and their kids were thrilled when good ole' Saint Nick called them with a personalized message.
[click to continue...]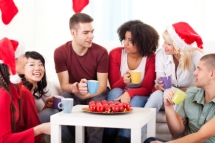 Use the power of DialMyCalls' holiday calls to plan Christmas parties by sending out custom invitations.
Are you excited for the upcoming Christmas 2011 holiday? We here at DialMyCalls are looking forward to the various festivities in the month of December and want to help everyone plan the perfect holiday party. Our holiday calls allow users to send out hundreds of thousands of party invitations in an instant.
[click to continue...]
Sign up now and try our services for free!
Use the promo code DMCBLOG and get 25 free extra credits