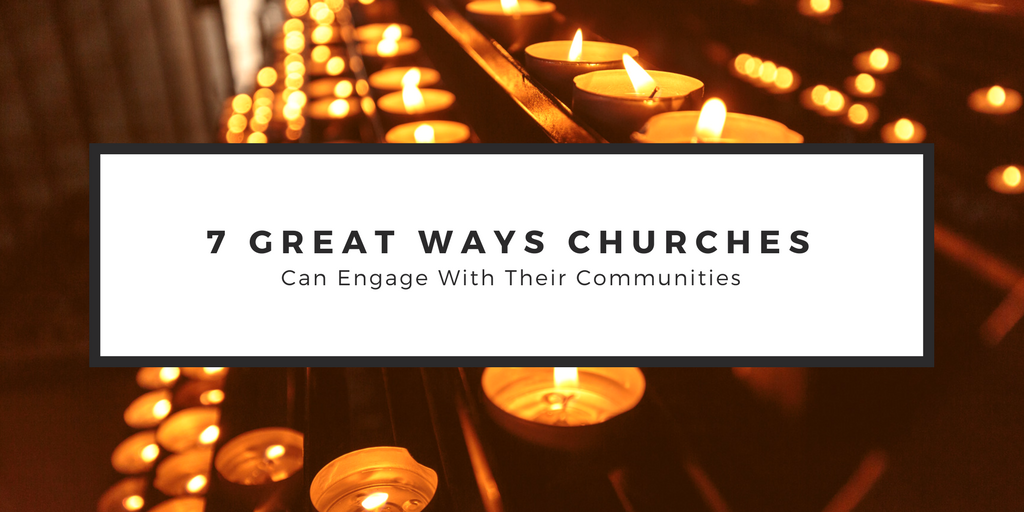 It can be hard for modern churches to stay engaged in their communities, especially as the culture surrounding our society continues to change. Too often, churches retreat into their own bubble - interacting only with other churches and their own congregations, and leaving the communities in which they're located totally out in the cold.
Church leaders have a responsibility - a duty! - to share themselves and the word of God with those around them. And in this article, we'll take a look at 7 simple ways to do so.

1. Community Events
Lots of churches have events that are hosted on their grounds for their congregations - events such as 4th of July parties and other celebrations - but these events shouldn't just be for church members. Next time your church is having a celebration like a cookout or a party, consider opening it up to the rest of the community.
Post signs around the church neighborhood and tack up posters to telephone poles and shop windows. Post about the church event on Facebook and "share" it with friends - do whatever it takes to get the word out.
The church doesn't have to push an agenda at these events. You're not trying to convert community members - you're simply looking to show them how God acts through the church, and be an example of his grace.
You'll be surprised at the community reactions you'll see when you do so - being honest, open, and allowing all to come to your events can create quite a bit of good will, and spur some folks into learning more about your church, and your beliefs.
[click to continue...]
Sign up now and try our services for free!
Use the promo code DMCBLOG and get 25 free extra credits