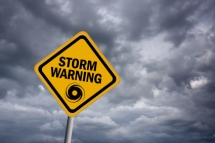 Hurricane Irene is steadily growing in size as it barrels directly towards the east coast of the United States.
DialMyCalls offers an extremely efficient and reliable mass notification system and that can be used during Hurricane Irene. With our unlimited monthly text message plan, citizens along the east coast can import a specified amount of phone number contacts [50 contacts = $14.99/month] and send them all an endless amount of text messages. This is great for small communities and municipalities to use for their emergency alert system. With the click of a button, a text message [or voice message] can be sent out to thousands of people within seconds.
With Hurricane Irene lurking right off the coast, a text message alert system is a great device to have in place. Did a member of the community lose their home in the storm? Are you trying to gather everyone to help them out by donating food, clothing and shelter? DialMyCalls.com and our unlimited monthly text message plan is a great way to get that important message out.
Don't be caught off guard when Hurricane Irene makes landfall later this week. Sign up for DialMyCalls and set up your own text message alert system today!
← Previous Article
Next Article →
Sign up now and try our services for free!
Use the promo code DMCBLOG and get 25 free extra credits