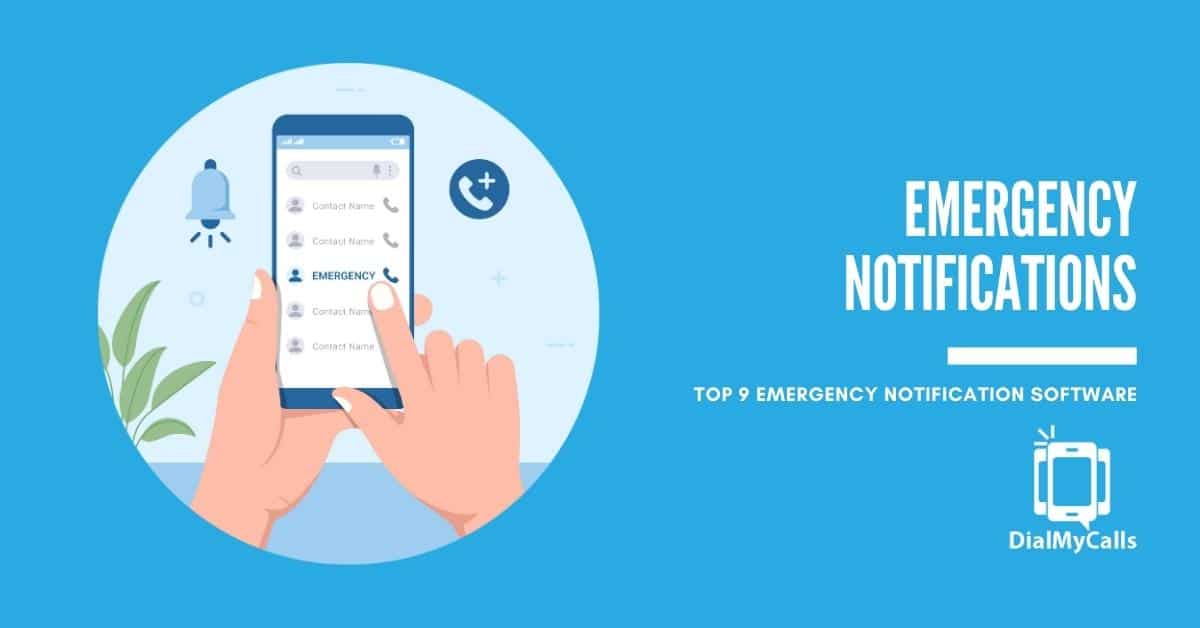 Emergency notifications are no longer a mere convenience – they're an absolute necessity. As a growing industry, there are so many emergency alert apps on the market that it is difficult to choose the best one for your business.
With that in mind, we've compared some of the best emergency notification software options available.
Best Emergency Notification Software

1. DialMyCalls
DialMyCalls is one of the top mass notification systems on the market. It's a great option for businesses that need to send out large-scale, high-priority notifications, making it perfect for any emergency notification.
Features
Mass Texting Service, Call Broadcasting, and Email Sending
Contact Management System
Detailed Broadcast Statistics
Mass Texting Service, Call Broadcasting, and Email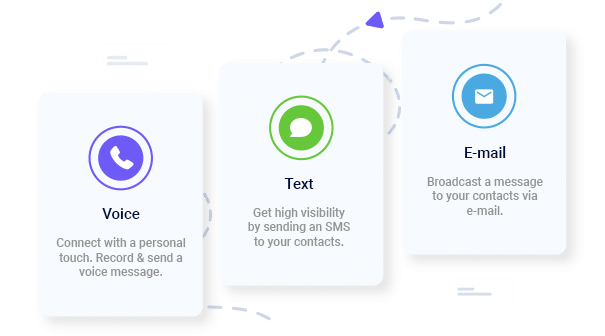 With DialMyCalls' communication options, you can choose what is best suited to the emergency you're dealing with easily.
Contact Management System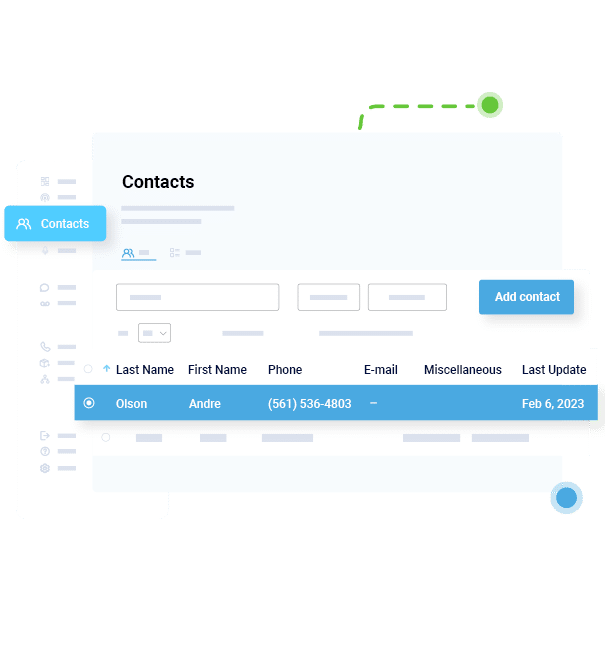 Input contacts easily through Quick Add and Upload, then categorize them into Groups to make contacting the people you need as quick as possible.
Detailed Broadcast Statistics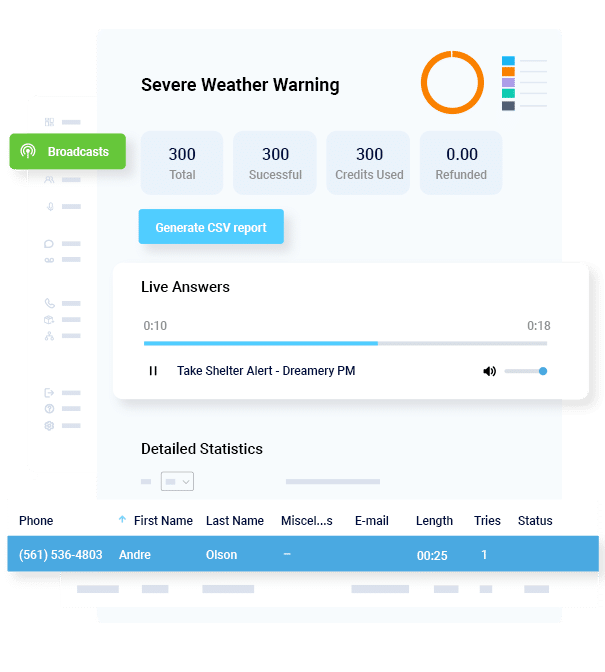 You can ensure your messages have been sent and everyone has seen them using DialMyCalls' comprehensive statistics and dashboard.
The Benefits of DialMyCalls
DialMyCalls has several benefits when used as an emergency notification software. From some of the lowest pricing in the industry to a customer support team that is top-notch.
Pricing

DialMyCalls offers the following different pricing options:
Custom
Standard Monthly
Premium Monthly
Pay-As-You-Go
You can get started for as low as $7.49/month with a monthly plan, or $6.74/month with an annual plan for a minimum of 25 contacts.
Sign up for DialMyCalls now and get 25 free credits to test the platform.
Free Texting Number
When you sign up for a DialMyCalls account and verify your information then you will automatically be given a free number to send out text messages to your opted-in contacts. Other services will charge a fee to register a local number to use for texting but with DialMyCalls it is completely free of charge.
Customer Support
If you need help with your account then DialMyCalls' support team is available to walk you through the process. Call into their support number, send them an email or use the live chat option that is available to immediately speak with a member of their team.

2. AlertMedia
AlertMedia's modern emergency communication software is a powerful solution that integrates with your systems, connecting all the business units to allow for precise communications and verification. Their goal is to enhance the safety of employees, reduce loss, and ensure business continuity.
Features
Two-Way Communication
Threat Monitoring
Share Updates
Two-Way Communication
With surveys and the ability to respond to mass messages, AlertMedia helps your team work together to be sure everyone is safe and accounted for.
Threat Monitoring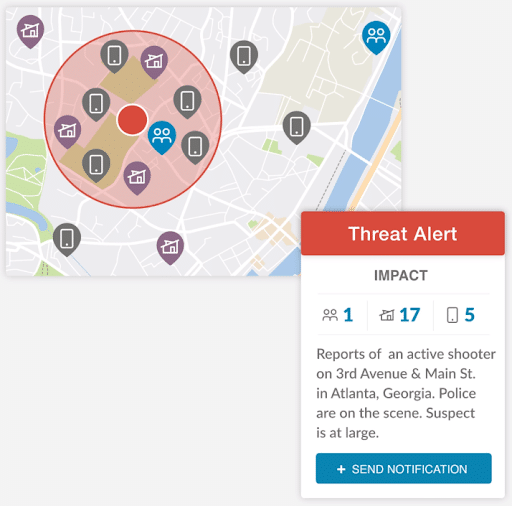 Get updates from the app about emergencies near you and easily notify coworkers who could be impacted.
Share Updates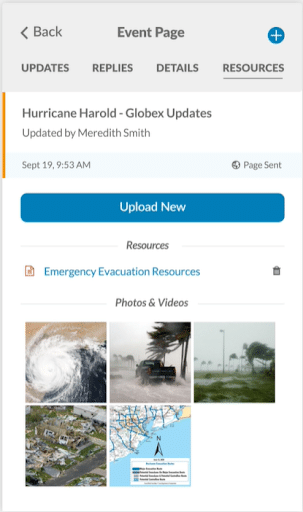 Emergencies are never static, so AlertMedia allows you to share photos, resources, and updates on a situation with your team as they come in.

3. Everbridge
With their Everbridge 360 technology, Everbridge empowers organizations in all stages of a critical event. To honor their promise to "Keep People Safe and Organizations Running," their unified platform promotes organizational resilience online by bringing intelligent automation to their celebrated risk data.
Features
Smart Security
Manage Service Disruptions
Ensure Individual Safety
Smart Security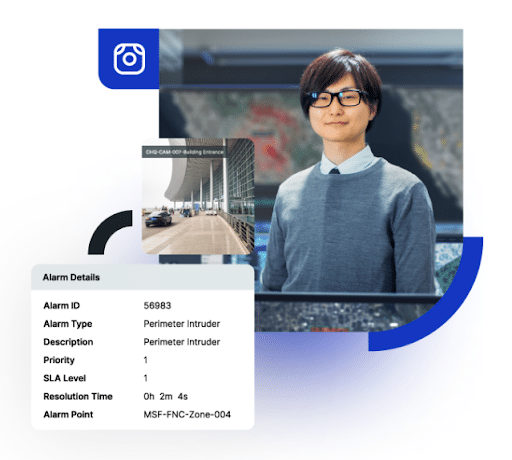 Everbridge allows you to label and describe alarms, track resolution time, and set priority and SLA levels to keep track of everything in one place.
Manage Service Disruptions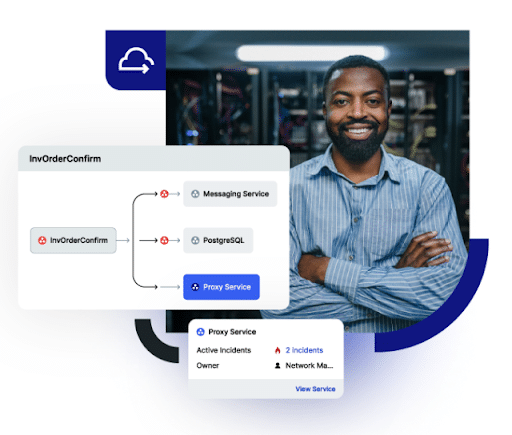 Track IT issues and keep your team informed to minimize unnecessary work and disruptions.
Ensure Individual Safety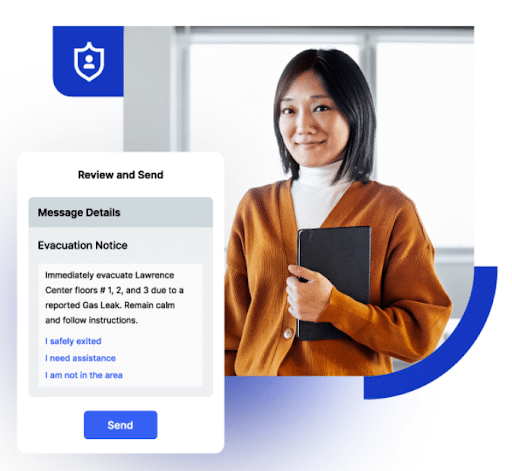 With convenient response options, Everbridge makes it simple for your coworkers to let you know if and how they are impacted by an emergency.

4. OneCallNow (Powered by OnSolve)
Mass notification service OnSolve acquired OneCallNow as an easy-to-use and inexpensive emergency broadcasting software. It's a great option to create an emergency action plan for small business and less tech-driven enterprises.
Features
Mobile App
Text-to-Speech
Pre-Record Messages
Mobile App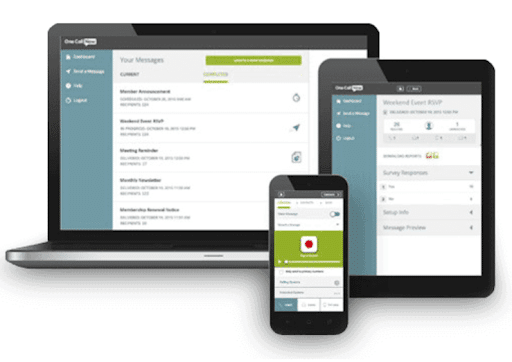 Keep your team updated across devices with One Call Now's mobile app, available for phones and tablets.
Text-to-Speech
Type out messages and have them sent as audio, making One Call Now accessible for everyone in any emergency.
Pre-record Messages
Prepare for any situation with One Call Now's audio library, where you can record a message before you even need to send it out.

5. RedFlag (by Pocketstop)
Pocketstop's RedFlag software is an award-winning and intelligent emergency mass notification system. It allows users to send multi-channel, real-time alerts through multiple channels, making it great for tech-heavy companies.
Features
User-friendly
Multiple Communication Options
Reliable Delivery
User-friendly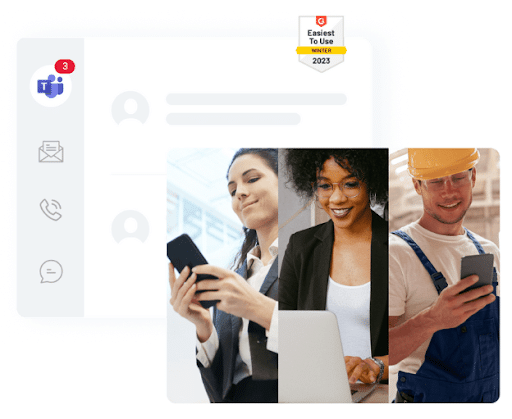 With easy-to-understand icons and interfacing, your team will get up to speed in no time.
Multiple Communication Options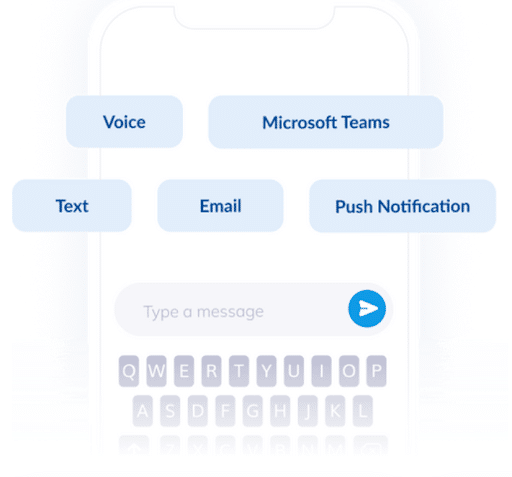 Send communications in whatever way works best for your team, including via Microsoft Teams and Push Notification.
Reliable Delivery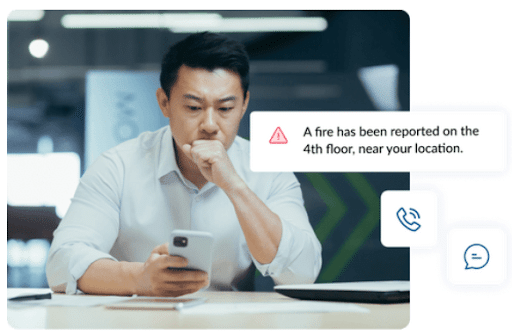 No matter your emergency, including outages, RedFlag makes sure your message gets delivered with unlimited communications.

6. Rave Alert (by Rave Mobile Safety)
Rave Alert is the most popular FedRAMP-approved mass and one of the top emergency notification systems, often cited as the best school emergency notification system. In just a few clicks, they allow you to send messages about any type of situation, making it great for organizations looking for a general and emergency communication system.
Features
Social Media Integration
Multilingual
Automatic Updates
Social Media Integration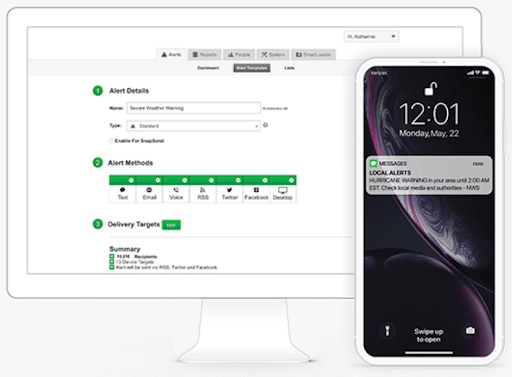 Rave Alert connects teams on Facebook and Twitter as well as traditional communications, improving your company's social media reach.
Multilingual
With the ability to send messages in over 60 languages, Rave Alert is perfect for teams that stretch across the globe to keep everyone up to date on an emergency.
Automatic Updates
Rave Alert performs checks proactively on your communications so they're accurate and sent to the right place.

7. Beekeeper
Made specifically for frontline workers during the COVID-19 pandemic, Beekeeper helps the busiest employees connect online. It acts as a "one-stop-shop for information" beyond direct communication.
Features
Chatbots for FAQs
In-chat Translation
Organized Communications
Chatbots for FAQs

For simple questions that higher-ups can't answer during an emergency, Beekeeper's chatbot is there for your employees.
In-chat Translation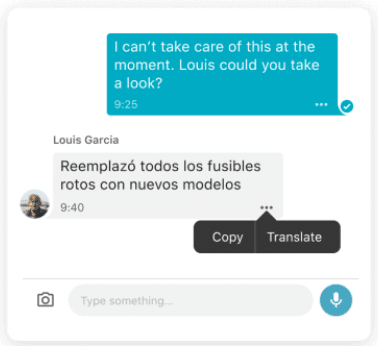 Keeping all your coworkers informed has never been easier when chatting on Beekeeper with translation features in the app.
Organized Communications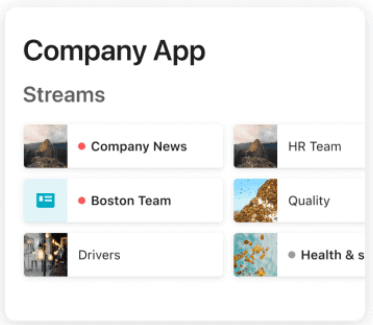 Separate emergency chats from general updates with Beekeeper's "Streams".

8. Netpresenter
A large employee communication platform designed for strategic use within organizations, Netpresenter helps large companies every day and is a great option for your big business.
Features
Integrated AI
Omnichannel Communication
Continuous Training
Integrated AI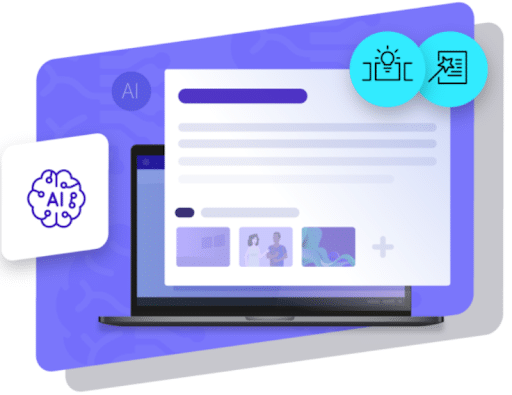 Use Netpresenter's AI to summarize communications and adapt them for different platforms so they're easy to read and understand.
Omnichannel Communication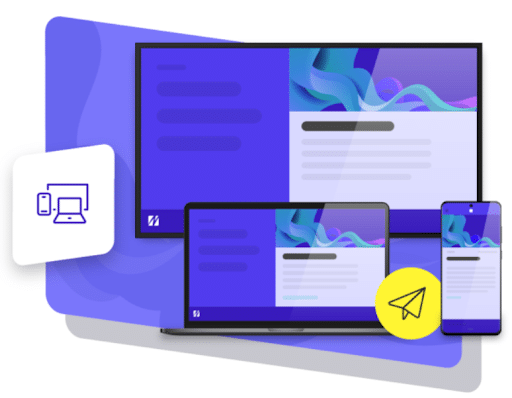 Send messages to every screen available to your employees with Netpresenter's omnichannel communication system, making sure your notifications are received.
Continuous Training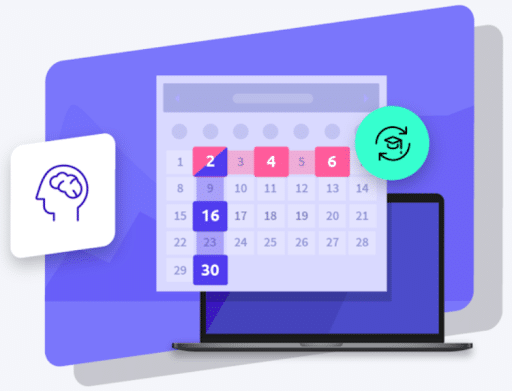 Utilize automated repetition to keep safety concerns and other communications at the forefront of your coworkers' brains.

9. Crises Control
With powerful crisis management software and alerts, Crises Contol has the tools to keep your company prepared. They're a great option for organizations that run drills often, like schools.
Features
Incident Templates
Tracking Systems
Incident Audits
Incident Templates
When time is of the essence, like sending an SMS for schools, use incident templates to send your message and see who received it.
Tracking Systems
Use Crises Control's geo-location tracking and acknowledgment tracking systems to see where your team is and how they're doing in real time.
Incident Audits
Run simulations of incidents to see how your team responds, then compare data to see where you can improve to be as prepared as possible.
How to Choose the Best Emergency Notification System for You
When choosing the best emergency notification system for your business, there are several criteria you should consider:
Functionality 
Finding a system that is easy to use and can be quickly implemented in an emergency is important. You should also consider features such as automated notifications, message tracking, multi-channel communication support, and location targeting capabilities.
Cost
Free options are available, but they may not offer the same functionality or reliability as paid systems. Additionally, some providers may charge additional fees for certain features or services, so it's important to research these costs before purchasing.
Scalability
Your emergency notification system should be able to scale with the size of your business so that you can easily add more users or features when needed. Find a provider willing to work with you as your business grows and evolves.
Integrations
Many notification systems have integrations with other software solutions, such as CRMs, social media platforms, and analytics tools, which can help streamline processes in an emergency. When researching different providers, make sure they offer any necessary integrations or the ability to customize them.
| Platform | Ease of Use | Customer Support | Other Features | Pricing | Score |
| --- | --- | --- | --- | --- | --- |
| DialMyCalls | 4.8 | 4.7 | 4.7 | 4.7 | 4.7 |
| Netpresenter | 4.7 | 4.8 | 4.6 | 4.7 | 4.7 |
| Crises Control | 4.7 | 4.6 | 4.7 | 4.8 | 4.7 |
| AlertMedia | 4.7 | 4.7 | 4.8 | 4.7 | 4.7 |
| RedFlag | 4.8 | 4.6 | 4.6 | 4.8 | 4.7 |
| Beekeeper | 4.8 | 4.8 | 4.3 | 4.6 | 4.6 |
| Rave Alert | 4.5 | 4.7 | 4.5 | 4.5 | 4.5 |
| One Call Now | 4.6 | 4.3 | 4.4 | 4.3 | 4.4 |
| Everbridge | 4.3 | 3.9 | 4.1 | 3.3 | 3.9 |
All data from the table above is from Capterra.com.
Set Up your Emergency Notification Alert System
When choosing your emergency alert system software, you must consider what type of notifications you'll be sending out and how quickly they will need to be delivered. We recommend checking out all the features each software offers and seeing which one meets your needs most effectively.
Ultimately, if you're looking for an efficient way to issue urgent alerts that are easy to manage, then any of these options can provide excellent results.
Check out the website for DialMyCalls or any of these services to learn more about them and figure out how an emergency notification system can revolutionize safety at your organization.