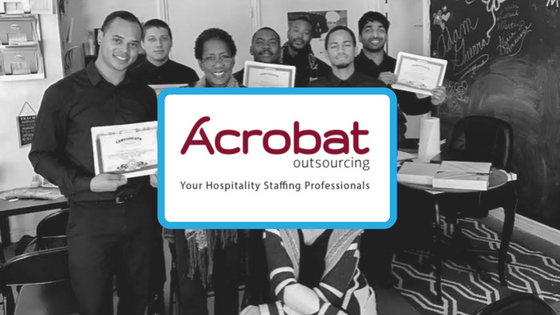 DialMyCalls offers a staffing notification system that is used by thousands of businesses all across the United States and Canada. Businesses, both big and small, rely on our service to send out a plethora of automated notifications such as employee notifications, event reminders, shift availability notices, schedule reminders, weather alerts, and much more. Let's take a quick look at how Acrobat Outsourcing utilizes DialMyCalls:
Why Did Acrobat Outsourcing Need a Staffing Notification System?
Acrobat Outsourcing required the ability to send out requests via text message to people to see who is available for shifts and get responses back via our 2-way texting feature when needed.
Why Did Acrobat Outsourcing Choose DialMyCalls?
DialMyCalls is very cost effective as well and Acrobat Outsourcing loves the capability of being able to send out automated phone calls in addition to text messages.
What Features Do Acrobat Outsourcing Utilize?
Importing contacts via Excel is an important feature to Acrobat Outsourcing. They love how easy it is to manage contact groups and how our Access Control System allows multiple admins to manage one account.
Feedback From Acrobat Outsourcing
"We have loved the time savings that DialMyCalls has provided. The [mobile] app has given us added flexibility too."
About Acrobat Outsourcing
Acrobat Outsourcing, the leading National Hospitality Staffing Firm, connects top talent with top companies every day. Our clients range from Fortune 500s to nonprofit organizations. No assignment is too big or small, and there is no such thing as last minute.
For more information on how you can set up your own staffing notification system, please contact us today!