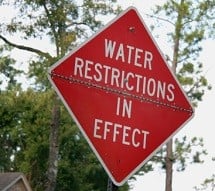 Summertime is here and with the blistering heat comes water restrictions in cities all across the United States.
It's summertime in the United States and millions of Americans are fighting off the record-breaking heat. Of course with the intense heat comes a severe lack of water which results in extremely dry conditions and a nationwide drought. Local cities and even entire states are already enforcing water restrictions as they deal with the lack of water in their counties.
[click to continue...]
Sign up now and try our services for free!
Use the promo code DMCBLOG and get 25 free extra credits