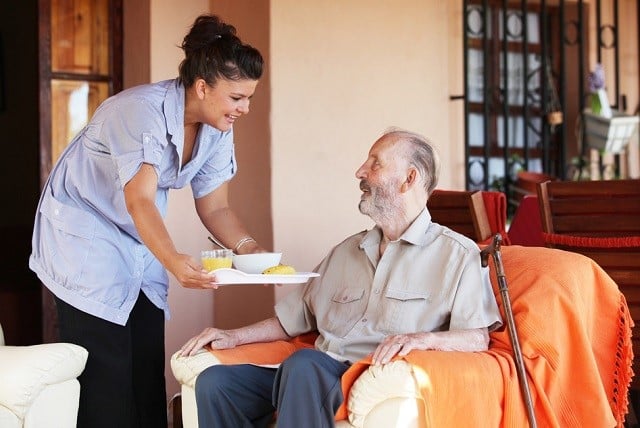 If you are a part of the Meals on Wheels organization, then you deserve high recognition for all of your hard work and dedication to helping the unfortunate. If you are one the committed who has taken on the responsibility of overseeing your local Meals on Wheels location, you have your work cut out for you. From organizing the drives to get the food needed, to getting it to those seniors who need it, every step in the operation depends on your vigilance to keep it running.
Fundraising
As part of being a nonprofit organization, you are dependent on the donations of others to keep running. Fundraising does not only involve asking for money in your case, it could also include food donations and cooking services. To effectively raise the funds and food needed, you should be making your community aware of the importance of your organization. Get testimonials from your recipients and put together a brochure that shows your operations from start to finish. This can be left behind at local businesses whose help you need.
Support Staff
Those you choose to work with need to have the same level of dedication to helping others as you do. When building a team of volunteers, whether those that cook or those that are part of your delivery team, look for attributes that show a high level of caring for others. Show your support of them by including them in the planning and execution of your daily tasks. Have all of your volunteers opt-in to a volunteer outreach system that you utilize, such as DialMyCalls, so that it is easy to stay in touch. From there you can give them scheduling information to help keep delivery running smoothly.
Maintenance
A large sector of your success is dependent on the vehicles used for transportation. To help save your organization money, speak with the owner of a local automobile repair shop about donating their services to maintain and repair your vehicles. Staying on top of vehicle maintenance will help keep these important trucks and vans on the road. It is much more effective to prevent problems than it is to have to waste time and money fixing them.
Lending a Hand
Are your services reaching as many people as possible? It is difficult to pinpoint exactly who will need them. Make your presence known to all of the elderly members of your community in local hospitals, clinics and doctor's offices. Build a strong relationship with those other services in your community that are heavily involved in caring for the elderly so that they can recommend to you people they come across who are in need of help.
Emergency Calls
Is your segment of the Meals on Wheels organization equipped to handle emergency situations? Make sure that you have an effective volunteer outreach system in place, such as DialMyCalls, that can put you in immediate contact with your volunteer teams. During inclement weather the number of people needing your services will increase, necessitating you to call in extra volunteers immediately. Not only do mass notification services let you send messages to a large number of people at one time, they provide a means for your volunteers to answer you back and let you know they are available to help.
With the number of people your Meals on Wheels serves, and the dependence you have on charity and volunteerism to meet that demand, it is important that you take full advantage of every means possible to make your organization run better. Once you do that you will have the means to offer help to even more of the unfortunate in your community