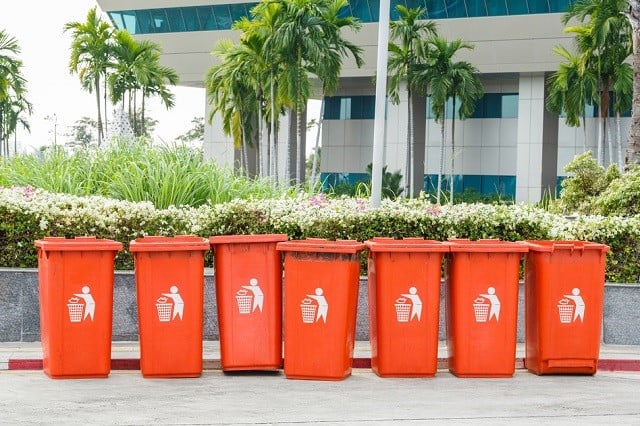 It is not easy to oversee the daily operations of any company, especially service companies that are heavily relied on. In the waste management industry, you are handling an extreme amount of responsibility, from keeping residents happy to meeting government mandated guidelines for your business. If you are looking for ways to delegate, without your business suffering, we have come up with a list of solutions that you should find helpful:
1. Residential Service
This is the core of your business and where a large amount of your time is spent. Take a look at the routes you have in place and make sure that they are sensible to your business. Are your trucks passing by neighborhoods that have not yet had a pick-up? Consider the money and time you are wasting by not planning routes that flow smoothly from one residential area to the next. You could cut down on man hours, and subsequently your hours, by mapping out more effective routes.
2. Compliance
Are you handling all of the paperwork involved with your company's compliance with trucking laws? There is no reason why you shouldn't be able to delegate this task to someone else on your staff. Give them time to learn the rules and regulations surrounding the waste management industry, and then put them in charge of overseeing that side of your business.
3. Staying Connected
Having trucks out on the road requires a reliable way of communication between you and the drivers at all times. Invest in a mass notification system that allows you to send voice and text messages to all of your drivers for when you want to check in. With services like DialMyCalls, there are even features, such as 2-way text messaging, that allow them to communicate back with you.
The mass notification system can also be used to save you time and money in other areas. If you have the contact information from your customer list stored in that database, you can also have them opt-in to your alerts and communicate with them. This can be used to send bill reminders, recyclable material pick up reminders and even messages if you have to delay service due to bad weather. By compacting all of those responsibilities into one convenient place, you cut your work time down substantially.
4. Fleet Services
Keeping your trucks maintained and cleaned is another aspect of waste management that falls under your jurisdiction. If you set up a maintenance schedule for each truck and enforce it, you can minimize the number of repairs needed each year. Use an online calendar that sends you reminders when a truck is due for an oil change or brakes. This will let you run the rest of the business while keeping those trucks running.
5. Holiday Schedules
Keeping up with waste pick-up during the holidays puts a lot of pressure on you. First is the special scheduling involved if the holiday falls on a normal pick-up day. Next is planning a schedule that makes sure all of the houses and businesses on your route still receive service either right before, or after the holiday. Then you have to inform those residents and business owners of those changes along with your own staff. With the mass notification system mentioned earlier, you could text those changes to both your customers and your drivers, all at once. That will eliminate a lot of the time you are spending on this task.
A good manager knows how to delegate tasks, not only to other employees, but to technologies as well. When you identify those areas where valuable time can be saved, you are going to also be saving money. Try these tips to see if your waste management company not only runs smoother, but you spend less of your time making that happen.