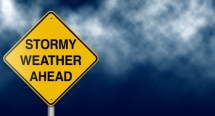 Tropical Storm Katia will develop into a hurricane later this week as it slowly heads toward the United States.
While Tropical Storm Katia poses no potential threat at the moment, DialMyCalls.com recommends you have a mass notification system in place, should it make landfall in the United States. The soon-to-be Hurricane Katia could wreak havoc on certain areas of the U.S. and our unlimited monthly text message plan can help you be prepared. How do our hurricane text message alerts work?
[click to continue...]
Sign up now and try our services for free!
Use the promo code DMCBLOG and get 25 free extra credits