Now You Can Grow Your Web App Using The DialMyCalls Voice & SMS API.
With our Voice & SMS API you can easily integrate voice calling and/or text messaging into any application you may have. We've developed the API to be easy to use and we also have our support team available at any time to help if you have any questions or issues along the way.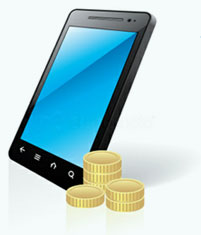 Start Using our Voice & SMS API And Get $50 In Free Calls & Text Messages!
Create your DialMyCalls account now and get $50 in call/sms credits to start building your application today!
Just create your account, then email api@ontimetelecom.com with your API key and we'll add them right to your account!
Where Do I Find My API Key?
Every DialMyCalls account has a unique API key, use the steps below to find the location of it.
Login to your DialMyCalls account with the top right button on this page, or click here.
Click on the "My Account" tab once logged into your control panel.
From there click on the "Settings" tab.
Finally, click on the "API Info" tab to find your API Key - this is all you need to start developing applications using the API.
Need Help Or Support With the API?
Please feel free to contact our API support team at any time and they'll be happy to help assist you with anything you may need. Simply email them directly at api@ontimetelecom.com. We also have phone support at 1-800-928-2086 for general questions, but please for more technical questions use the API email address.