How to Use Proactive Notifications in SMS (Text) Marketing
When you send a proactive notification to your customer, you're essentially sending a message that you care. Since the majority of people own cell phones today and check them frequently, sending a proactive notification through a SMS marketing program is an excellent way to regularly connect with prospects as well as long-standing customers.
Use a customer notification system to remind clients that a payment is due by the end of the week, that a shipment is scheduled for delivery tomorrow, or that you're offering a special promotion for loyalty members. All of these proactive alerts will likely be viewed as welcomed communications by your customers because they help to set expectations and answer questions before they are asked.
What is a Proactive Notification System?
Proactive alerts are a series of messages that can be pre-programmed by a company to regularly communicate with prospects or customers.
They are designed to help you instigate meaningful conversations with your clients by listening to their needs, anticipating their concerns, and encouraging their feedback. This automated system also empowers your customers to get the information they need, when and where they need it, without long wait times or becoming an unnecessary burden on your call center.
A proactive notification platform should be designed to meet all regulatory, compliance and security protocols, helping your company to reduce its operational risks. Scalability also allows your organization to grow easily within the system once it has been established.
The benefits of implementing such a system include:
Satisfied Customers. No one likes playing phone tag, and many email boxes are so overloaded that it's easy for messages to get lost. The vast majority of people who have smartphones regularly check their messages and rarely miss important proactive notifications.
Greater Immediate Engagement. Given that most people open new text messages within the first few minutes of receiving them, you're much more likely to receive a response back or at least catch the attention of your audience through SMS messages.
Personal Connection. It's much easier to make that one-on-one connection with prospects and customers when you're sending brief text messages back and forth. It's a level of personalization that's hard to beat.
Cost Effective. Proactive notification text messages are incredibly cost effective as they cost pennies per message. Compared with any other marketing campaign, SMS messages are by far the most cost-effective means of communication.
Ahead of the Competition. Using proactive notifications can easily set you above the competition. The majority of companies have not yet embarked on this means of communication as a regular way of serving customers. By implementing such a program, you'll shine above others in your market space.
Easy Implementation. Using a proactive notification service basically involves signing up for an online account. These tools are easy to use, making coding or technical knowledge unneeded in implementation.
How Proactive Notifications Can Help Your Business
Regardless of the size of your organization, proactive notification services can help your business retain its best customers and grow successfully into the future. Here are several use cases to help illustrate the potential of such an alert system.
Proactive notification for enterprise sized companies may include a wide variety of messages, depending upon the type of business. While nearly all businesses can use a proactive notification to inform customers of delivery delays or prompt clients to pay an invoice, there are plenty of other creative ways to use proactive notification systems.
For example, a major retailer may send out a proactive notification announcing a new line by one of its popular designers or a last-minute storewide sale. A chain of car wash businesses can share a special coupon for loyalty members on the first day of spring. Or a major automotive parts manufacturer can alert its service center customers about a recall, quickly, completely and efficiently.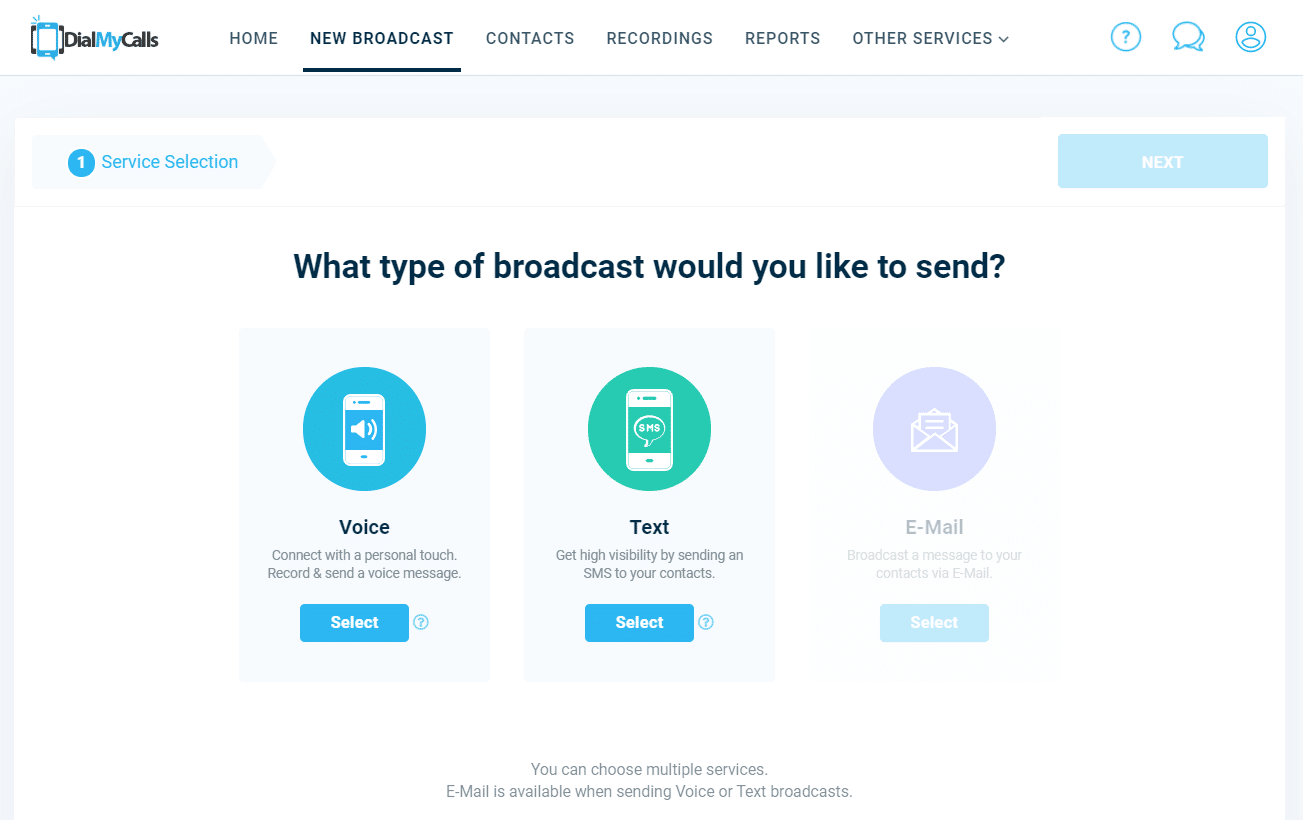 Proactive notification for mid size businesses can work in a similar way, with alerts designed for their customer base. For example, a regional landscaping business may send reminders for weed and seed specials in early spring and offer deals on new irrigation systems in the heat of the summer. A local art museum can remind members to renew their memberships, announce new classes, or share a sneak-peak into an upcoming exhibit.
A proactive notification for small business simply brings those alerts down to a very local level. A corner bar may send out a proactive notification announcing the entertainer for the weekend or a happy hour special. A neighborhood daycare may offer a special date-night evening service for its current customers or use text messages to share upcoming daycare events.
All of these efforts clearly show that your business, regardless of its size, is concerned about serving customers in the best manner possible.
How Proactive Alerts Can Improve Customer Service
When you add SMS customer service to your toolbox of ways to better serve your clients, you'll be opening up an effective and welcomed channel of communication. According to TechJury, more than 48 million people chose to receive business text messages in 2020, increasing the number of people receiving business messages by 23% compared with four years earlier.
Here are ways that you can use proactive notification services to boost customer service.
Share Information. Obviously, be sure that the information you share is relevant and desired by your customers. For example, updates on orders or shipping information would be welcomed as well as a targeted promotion. Be careful not to spam; work to foster real engagement.
Send reminders. Whether you want to remind customers that it's time to reorder a favorite product or that a special sale is expiring, sending a proactive notification is an excellent way to do that.
Foster timely bill payments. Collecting money can be an expensive, frustrating and time-consuming task. By using a proactive notification platform, you can effectively send payment reminders regularly, resulting in more money collected with less effort.
Communicate alerts. Proactive notification solutions also allow organizations to deliver instant messaging when necessary. These may include things like emergency notifications, outages, or other alerts that need to be sent to a vast audience quickly.
Manage appointments. Whether you're a healthcare provider or a beauty salon, scheduling and rescheduling appointments can be a necessary but labor-intensive task. A proactive notification system can manage this task automatically, allowing patients or customers to claim open slots, cancel appointments within a certain timeframe, and select new openings that have become available. Clients may be able to place themselves on a waitlist for the next available appointment and be notified accordingly, all without the extra burden on your front office staff.
Route web traffic to SMS. There's no better time to capture the attention of a prospect or client than when they are on your website with a question. Encourage text messaging customer service by including a click-to-text option on your site, which immediately shifts that curiosity into a two-way conversation.
Organize and prioritize. Use proactive notification solutions to better organize, filter and prioritize your conversations. Whether you want to reduce your wait time or address urgent questions first, you'll have the ability to make those decisions.
Use templates. Built into most systems, templates can help you save time while still personalizing the most important parts of your communications.
Get fancy. By using MMS messages, you will be able to send longer notifications and include images in your communications with prospects and customers. You may also be able to receive images in the case of complaints, damages or repairs.
Set and forget. By scheduling regular text messages after certain events, you can save your company time and effort. Simply specify dates and times for things like reorder reminders, bill payments, or shipping updates, and then rest assured that your communications will be reaching your audience in a timely fashion.
Sending Out Proactive Promotions Through Text
Once you've obtained permission to text your prospects or customers, you can send out proactive promotions on a regular basis. The more you're able to personalize your promotional offers, the better.
For example, if you have a group of customers who are faithful purchasers of a specific brand or designer, be sure they are the first to know when a new line is released. If you know another set of customers purchasing particular products on a monthly or quarterly basis, be sure to send a proactive reminder around reorder time.
When you can use a proactive notification to better enhance a customer relationship, you'll be going a long way to establishing a great deal of loyalty to your company and your brand.
Choosing the Right Proactive Notification Platform
Choose the right customer notification system for your business by carefully examining the capabilities of different vendors as well as features, price points, and customer reviews. You may want to select a provider that allows you to try the product at no risk so you can be sure you're selecting the right platform for you.
When you sign up for a free DialMyCalls account, you'll be able to start a trial subscription today at no charge. See what DialMyCalls can do to help you establish a proactive notification system for your business.