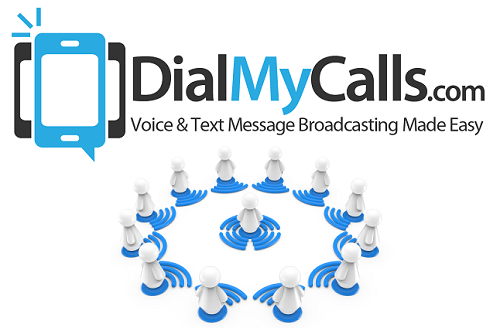 DialMyCalls.com is proud to announce a couple of new rates for our monthly calling/texting plans.
Are you a small church or sports league that needs to contact a list of contacts on a weekly basis? DialMyCalls offers monthly plans* that allow members to contact the same list of numbers throughout the month for a flat rate.
DialMyCalls has good news surrounding our monthly calling/texting plans which is that we have just lowered the prices on our two introductory plans – the 25# and 50# plan are now even more cost effective than before!
Small religious groups, non-profits or sports leagues can now sign up for a 25# number plan for $7.49/month or a 50# plan for only $14.99/month. What exactly do you get with one of our monthly plans? Below you will find exactly what is included when signing up for one of DialMyCalls' monthly plans:
Up to one call with a 2 minute message or one text message to all allotted numbers, once per day.
Access to the following advanced calling features at no cost: Push To Leave Message, Push To Opt-Out, Polling, and Push To Replay.
The ability to email the voice message or text message to your contacts as well.
Detailed reports for all text message and voice broadcasts.
Whether you are sending out weekly prayer requests or game cancellations, DialMyCalls is a great web-based notification system. Sign up today to get started sending out voice and text message broadcasts with the click of a button!
*Our monthly plans allow you to contact the same list of numbers throughout the month – adding and removing numbers over the maximum amount allotted will result in the account being frozen.
← Previous Article
Next Article →
Sign up now and try our services for free!
Use the promo code DMCBLOG and get 25 free extra credits