Property Management System Customer Reviews
DialMyCalls is used by more than 25,000 organizations throughout the United States and Canada - thousands of communities and property management groups rely on our mass notification system. Members are our top priority and below we have reviews submitted by various HOA's, communities and property management groups that utilize our mass notification system to send out broadcasts via phone call, text message and email.

I work as a leasing consultant in a busy office. My church uses DialMyCalls.com, so I figured I would try using the service to reach out to prospective tenants. Within minutes of placing my call, the phone rings off the hook! I've lined up several appointments thanks to DialMyCalls.com.

- Stonebridge Apartments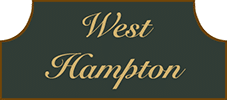 Our homeowners association has struggled to get timely communication to our homeowners. DialMyCalls has become an invaluable tool in getting information out in a very easy and timely way. The response has been very positive. We will be adding texting to our options.

- Westhampton Homeowners Association
Hi, we are a Property Management company and we use DialMyCalls to send out messages to the residents of some of the larger developments regarding snow removal schedules and related messages. It is the most efficient and affordable method we have ever used! We are especially impressed with the detailed reports on each call. Thank you!

- Ramapo Management

As a property manager, having a quick easy way to notify a building's tenants of an issue is really a blessing. We used to have to slow-dial, calling 20-30 tenants over a period of an hour. With DialMyCalls.com, we can now send blast messages or texts in minutes! I love this service, and highly recommend it to anyone who needs to reach a large group of people quickly.

- Remax

Works great! This is great for me to send all my tenants reminders. I think your service is awesome!

- Jacobs Enterprises, Inc.
I love DialMyCalls! I was searching the internet for call-out options and came across your website. I am planning on using your site to help me do call-outs for an upcoming city council election. I liked what I saw and decided to use the call-out to alert our neighborhood community group to assemble to oppose a proposal that was being submitted to our local planning commission. The calls were made instantly and folks got the word quickly and were in place at the meeting! Love it and have already referred it to a friend who is a teacher who plans on using it for students and parents.

- Anonymous Member
Create An Account Today And See Why 1,000's Of Communities Rely On Us