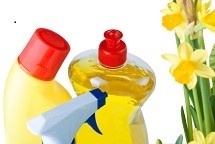 It's spring time which means it's time to give your DialMyCalls account a good cleaning.
When was the last time that you checked contact list for numbers that you don't use anymore? Do you have recordings in which you created years ago still laying around? It's that time of the year again – Spring Cleaning 2012!
Amidst cleaning out your home, apartment and vehicles, take some time out of your day to tidy up your DialMyCalls account. Log in to you control panel and take a look around, there may be some contacts, reports or recordings that you no longer have the need for. Simply remove old contacts and delete your ancient recordings to keep your account up to date and easy to navigate.
Join the DialMyCalls voice broadcasting team in celebrating spring by cleaning out your control panel – it's time to tidy up!
← Previous Article
Next Article →
Sign up now and try our services for free!
Use the promo code DMCBLOG and get 25 free extra credits