Automated Voice Message System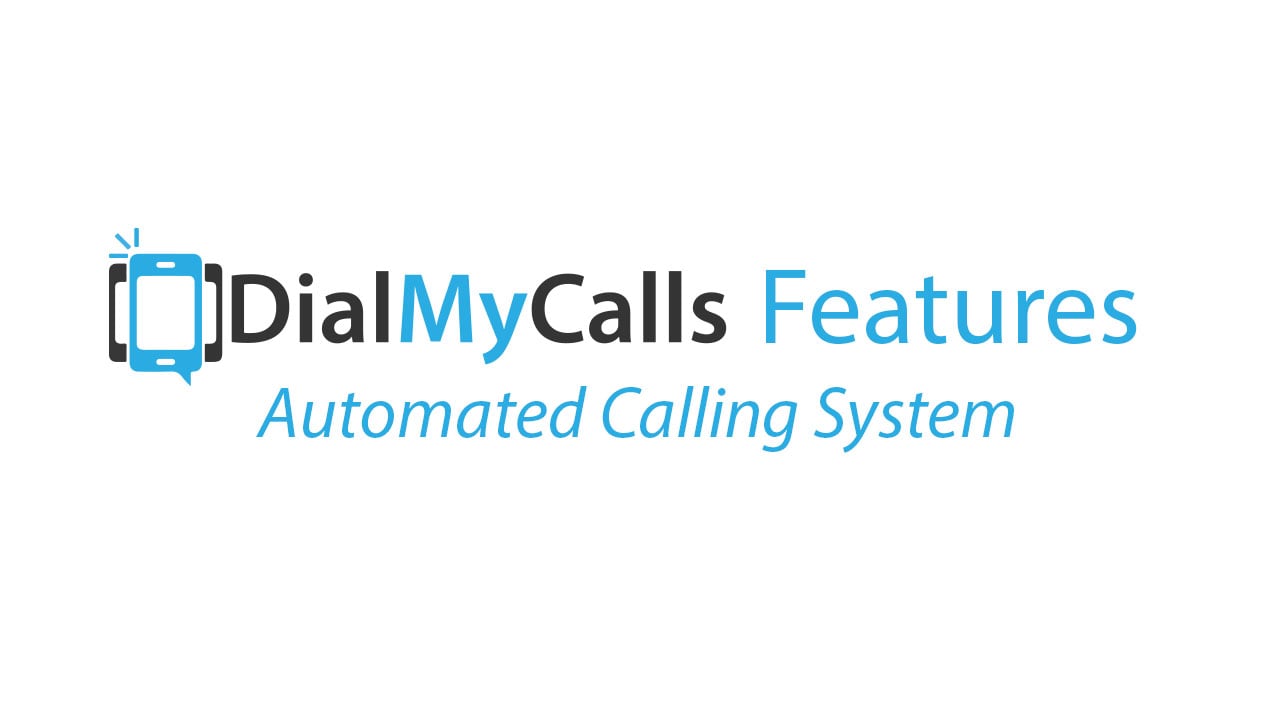 An automated calling system is a phone system that allows for voice communication that only requires input from the recipient. DialMyCalls is one such service available.
These services are popular amongst groups, businesses, and organizations that need to communicate with many people but don't want to spend the time or money associated with individual communication. Call automation makes communication a breeze.
Here, we discuss the advantages of automated calling services, how to set up an automated system for your group, and what such systems can do for you.
Advantages of Automated Phone Call Service
An automated phone calling solution brings plenty of advantages. Primarily, it provides reach, speed, and clarity to your mass communication.
Reach – An automated phone calling system allows you to reach a large audience without taking the time to contact them individually. Whether this audience is the parents of students at a specific school or the occupants of an apartment complex, this can save valuable time and the money you'd be paying an employee for that time. This reach is also expanded by the sheer number of people who have access to a phone.
Speed – Automated calls are also useful because of their speed. These voice messages can be sent at a moment's notice. They are all sent simultaneously, so every audience member receives the message within seconds of it being sent out. If a recipient isn't available, there's no problem. The automated message is simply left as a voicemail for the recipient to access at their leisure.
Clarity – Some communication simply lends itself to voice messages. In most cases, however, there's simply not the time to call each recipient individually. Automated calling services are helpful in these situations. Sending an automated message allows the sender to focus on a single message that is then received by the entire audience, but still using their own words or even voice.
Record and Deliver Automated Voicemail
Automated reminder calls may sound self-explanatory, but what does DialMyCalls look like in practice?
DialMyCalls allows users to send voice messages based on four different methods. The most popular is recording their own voice speaking. The second most popular method is using DialMyCalls' text-to-speech option.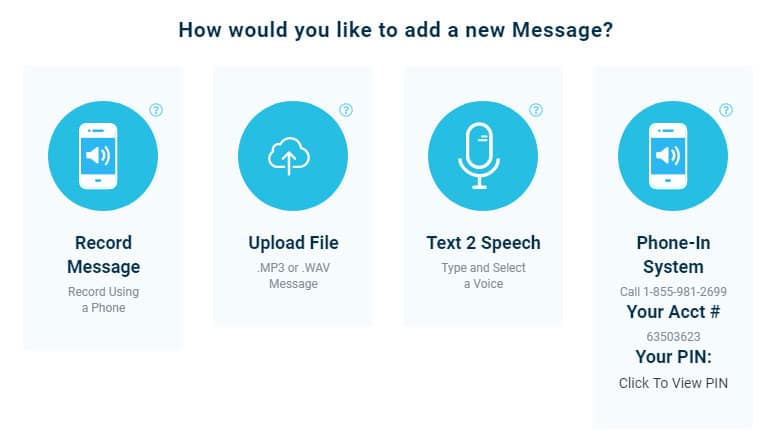 These recorded messages can then be sent to any number of contacts from your list. You can send them immediately or schedule them to go out at a later time or date.
For the recipient, these voice messages from an automated calling service will appear the same as any other phone call. They can listen to the message as it comes in or access it from their voicemail. If necessary, they can respond by pressing a specific button or calling back.
These responses are then saved for the user to view. The sender can access poll results, voicemails, or even a list of which numbers successfully received the call in the first place.
Setting Up Your Automated Calling System
As far as automated calling services go, DialMyCalls is simple. You can set up the DialMyCalls automated dialing service in just minutes.
To use DialMyCalls, you'll simply need to make an account on the DialMyCalls website. There's no desktop app to download, but you can access all account details form the site itself or the mobile phone app.
Then, you can upload your existing contacts from any of several document types. Once you record or schedule your messages, you're good to go!
Automated Voice Message System Features
The DialMyCalls automated calling service has several unique features that make it both effective and efficient.
For example, DialMyCalls's automated voice messaging system allows users to pre-record their calls. This allows senders to think in advance of messages that may be time-sensitive and have them ready to go when the occasion arises.
Text to speech capabilities make this first part particularly easy to handle, as recording a message can be as simple as copying and pasting text.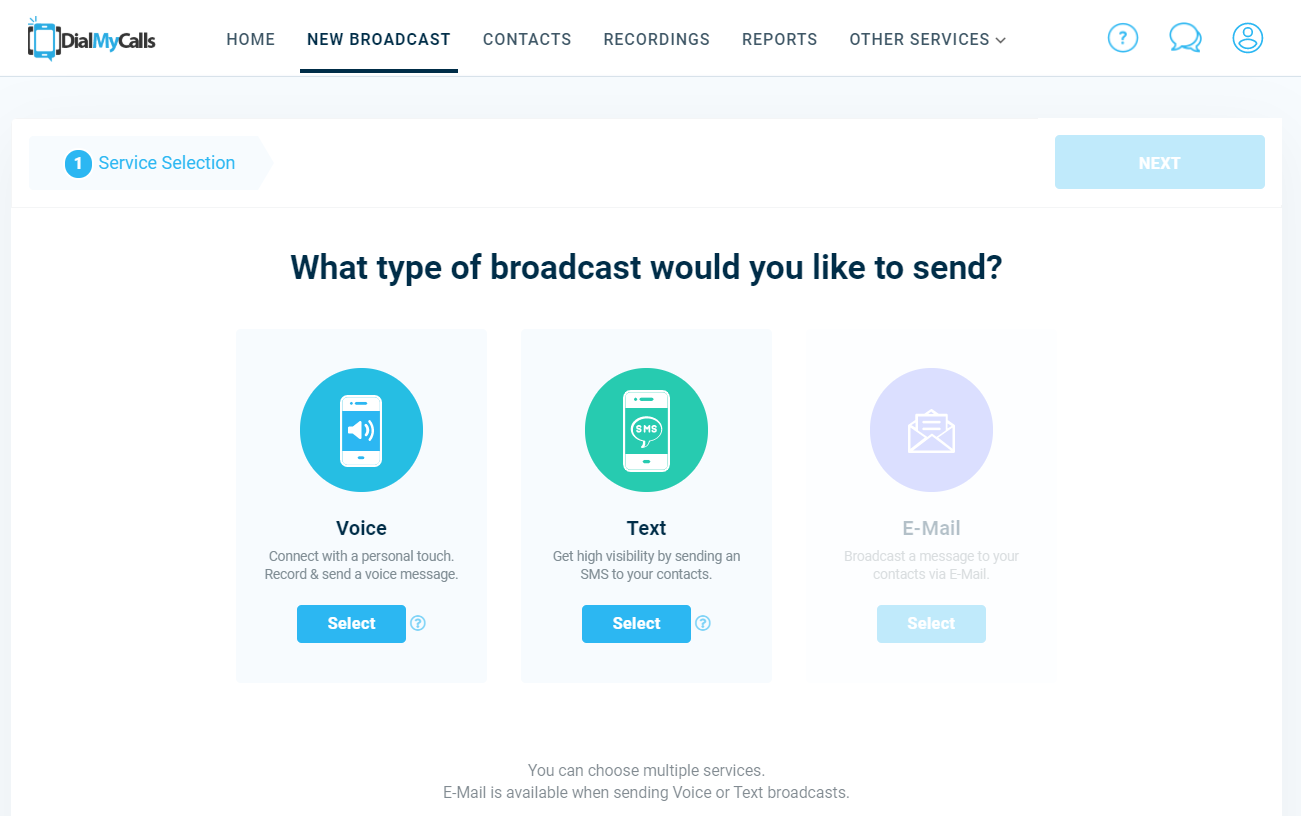 Once you do record a message, you can schedule it to be sent out at a later time. Because this happens independently of the sender, communication can happen even when the sender is off work or otherwise unable to send it themselves.
DialMyCalls is also helpful in that it tracks and analyzes the metrics of your automated telemarketing calls. From an easily accessible dashboard, you can tell which contacts have received your message and which need to update their information.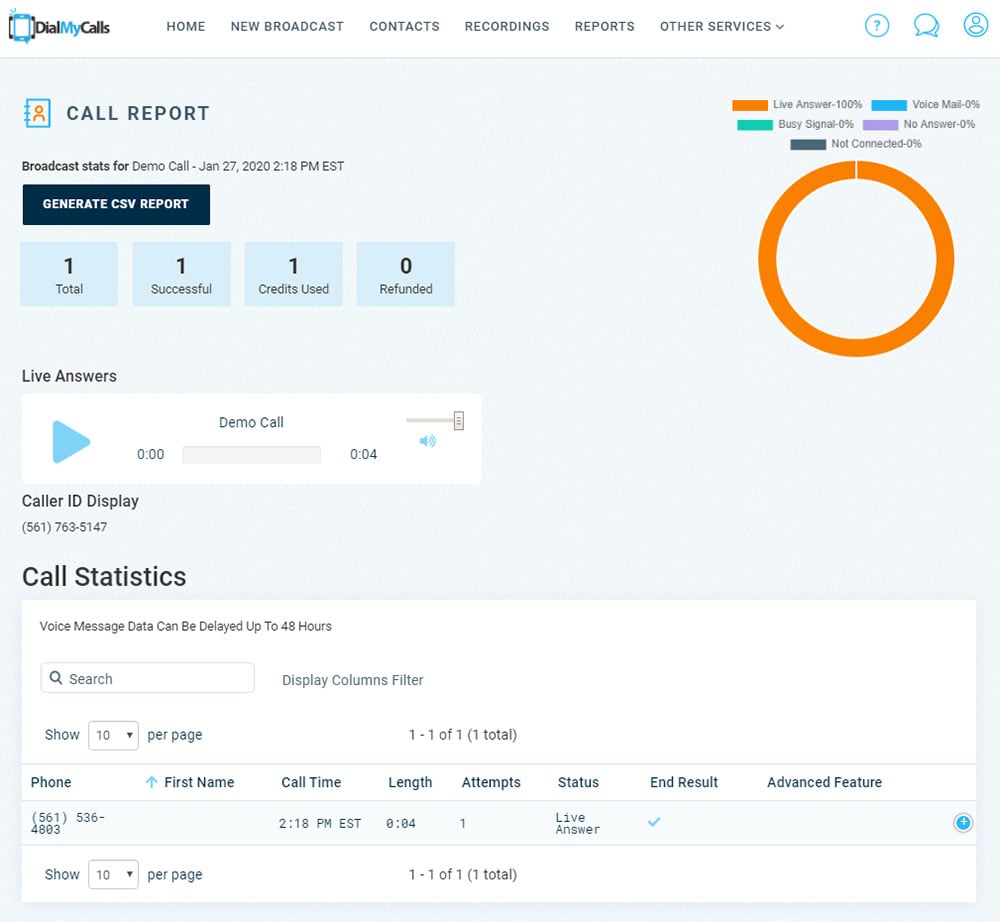 What's more, you can access recipients' replies. This means that these automated messages can facilitate polls, surveys, and longer answers as feedback. These replies are then consolidated, making it easier for the sender to check back in later to determine group or individual sentiments.
Automated Phone Call App
Automated calling software can save a lot of time, but it can also be a hassle—after all, containing your automated calling service to a computer can make it difficult to change your message when you're on the go.
The solution? The DialMyCalls mobile app.
Using a mobile app to send automated voice messages means that you can send these messages from anywhere at any time.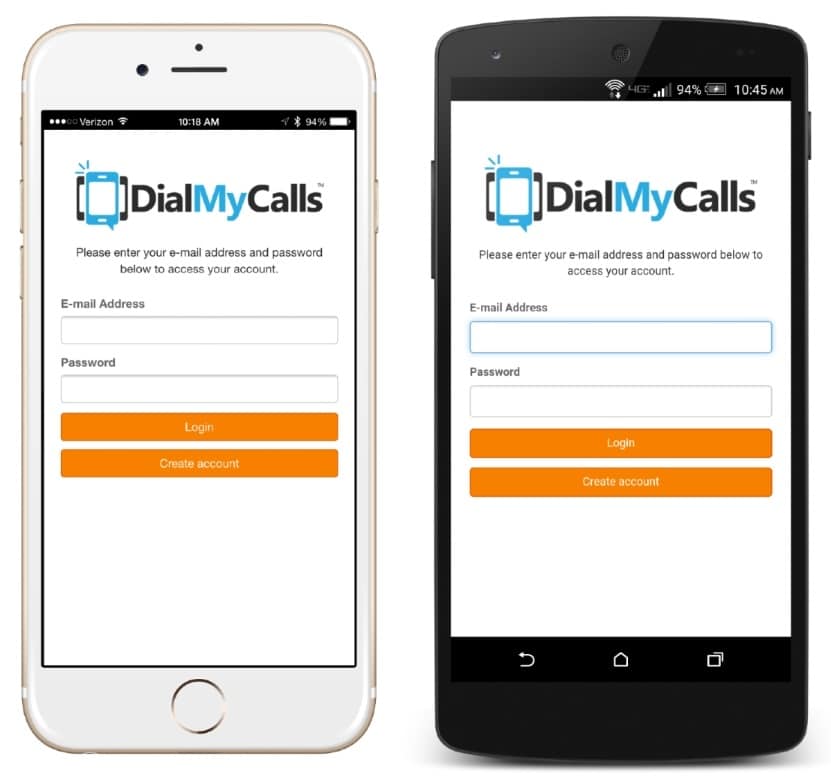 Trying to warn employees of a blocked entrance? You can do it from the parking lot.
Need to let your students know that class is canceled? Send them a message from the office.
Looking for a way to warn your clients of an upcoming storm? Send it from the car as you beat the storm home.
The DialMyCalls app ensures that your communication goes out regardless of whether or not you go into the office.
Try Automated Calling Today!
DialMyCalls makes automated calls easy. If you think that a simple method of communicating with your entire audience using your own voice sounds helpful, why not act?
DialMyCalls functions on a credit-based payment system, meaning there's no need for a monthly plan or to pay for credits you won't use.
In fact, you can make your free account today and receive free credits to try out DialMyCalls with no risk.
There's nothing to lose but plenty to gain by trying out our automated voicemail system today.