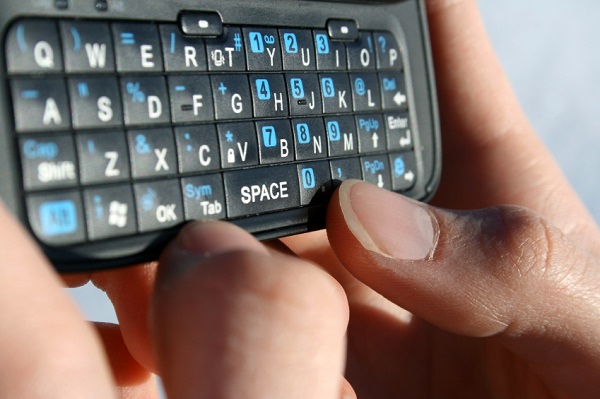 Members of DialMyCalls.com are now able to utilize our text message broadcasting without having to pay for an SMS keyword.
The launch of version 2.0 of DialMyCalls.com brought forth a completely redesigned interface as well as a plethora of new features for our members, both new and old. One great feature that we announced is that every member who is using the new version of our mass notification system will receive one SMS keyword at absolutely no cost – that's right, the first keyword you register is on the house!
What exactly is an SMS keyword and how can it be used? DialMyCalls offers both a voice broadcasting service as well as a text message broadcasting service – the free keyword is utilized as an identifier when sending out text messages. Think of it as a caller ID but instead of a phone number it displays a unique keyword that allows your recipients to recognize who the text is being sent from.
An SMS keyword will not only be a unique identifier for your text broadcasts, it can also be used to create a list of subscribers. For example, a church can put the following in their weekly bulletin:
"Text the keyword 'MYCHURCH' to 80123 to receive weekly prayer quests via text message."
Church members that text "MYCHURCH" to 80123 will then be added to a contact group that is created in the DialMyCalls account for that church. The church can then go in and set up a prayer request via text that will be broadcast each week to all of those members that opted in to their keyword.
In the past, DialMyCalls charged $4.95 per month for a keyword but that is not the case anymore – every account on version 2.0 of the site will receive the first keyword at absolutely no cost. If members choose to have multiple keywords, each additional keyword will cost $4.95 month.
To check the availability of a specific keyword, head on over to our Texting Page Now!
Are you ready to utilize the free SMS keyword that DialMyCalls now offers? Create an account today to start sending out text message broadcasts!
← Previous Article
Next Article →
Sign up now and try our services for free!
Use the promo code DMCBLOG and get 25 free extra credits