SMS Customer Service Software
In the arena of phone call and text message alerts for customers, DialMyCalls can provide speed, personalization, and an opportunity for your customers to learn more.
Good customer service is often hinged on good communication with your customers. So whether it's an emergency notification system as part of a business continuity plan or a simple method of asking for feedback, some sort of communication should be put in place.
Customer Notification System Alerts via Automated Phone Calls and Text Messaging
In general, an emergency notification system based on calls and texts will get your message out more quickly, clearly, and with more information that will other traditional methods of communication.
Speed. Almost everyone has an SMS-enabled cell phone, and most carry it with them wherever they go. This means that your customers can receive call and text alerts almost immediately. For urgent matters, this is particularly important.
Personalization. Not all of your customers need the same information. With services like DialMyCalls, you can make sure that your customers are only receiving alerts that pertain to them. This is achieved by sorting contacts into shorter lists based on some modifier (such as geographic location, account type, etc.). Then, when an alert is sent, it only goes to one list. What's more, the calls or messages can be sent from different people. So, recipients could be hearing the voice of the local branch manager or the company CEO. This personalization, couple with the use of their name, can help them feel more valued.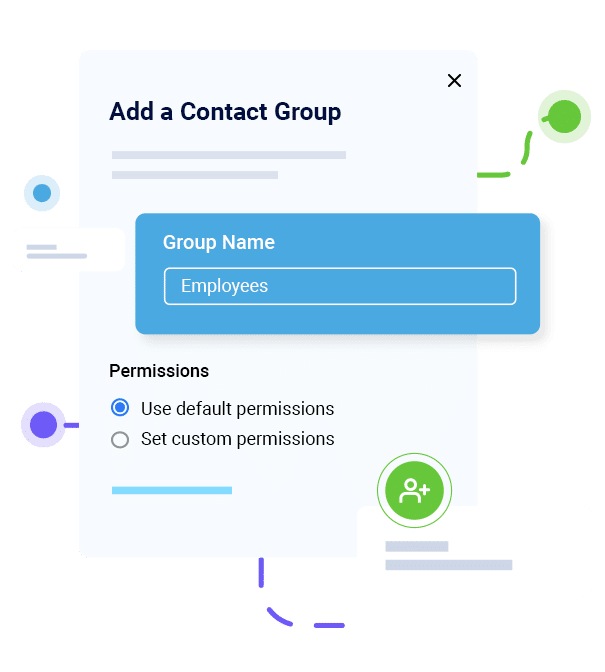 Opportunity to learn more. You never want a customer's engagement to end with a single interaction. Call and text broadcasting opens up pathways for a two way conversation. Customers can reply to a text message, leave an audio message, or press buttons to direct them to a live representative. They can also receive links, pictures, and videos to learn more about the services provided to them.
Examples of Customer Notification System Alerts
Some examples of SMS text messages that could serve as customer alerts include:
Customer Alert Sample #1
Natasha - your deals expire on 6/1/2019. Reply SAVE to this message to extend this date until 9/1/2019.
Customer Alert Sample #2
Marisa, we haves sales in your area this weekend! Look at the map to find out where and save big on your summer swimwear.
Some examples of voice recordings that could be used as customer alerts include:
"Hi Hans. We're calling to remind you of your appointment with us here at Generic Business Co. on February 2nd at 3:00 PM. If you need to reschedule, press 1 now. Otherwise, we'll see you at our Loganville location next week."
"Good afternoon. This is an advance notice that our office at 123 Broadway Street will be closed the week of June 7. If you find yourself in need of our services during that time, contact our sister office on 456 Castle Court."
Send Thousands Of Phone Calls, Text Messages, or Emails Per Minute!