IT Department Communication Plan
In many industries, the IT (Information Technology) department is the backbone of a business. The IT department keeps the computers working, the servers functioning, and the platforms and programs up and running — even during natural disasters, business continuity emergencies, or other troubles.
When something stops working or changes how it works, it's important that this is communicated to everyone. This prevents employees or clients from doing things incorrectly, getting frustrated by new changes, or wasting the IT department's time by making them answer several calls about the same thing.
IT Department Emergency Alerts & Notifications
When triggered, text messages or voice broadcasts can go out to any given list of people. This could be all contacts, those associated with a specific department or service, or even those working in a specific location. These lists can be made ahead of time or right when you discover a need for one.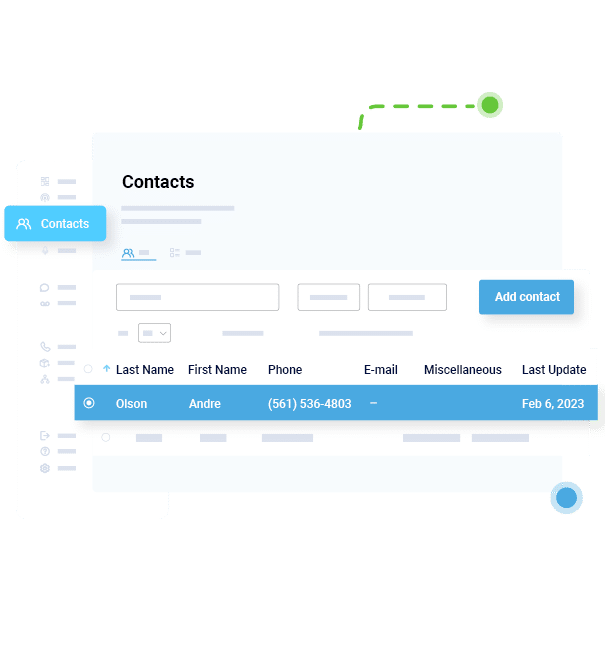 Then, IT alerts pertaining to a specific group of people can be sent to just them. For example:
Alert the accounting department of a scheduled outage for the accounting software.
Alert students at a university that the program they use to check grades has crashed, but should be up and running in 12 hours.
Alert all users that there will be an update that will change the layout, but not the function, of the program.
Remind all recipients of the IT hotline.
Advise all employees in Building C that the internet will not be working the afternoon of the following day.
Why SMS Text Messages and Automated Calls for Your IT Department Communication Plan?
Texts and calls aren't the only way to get someone's attention. Emails, for example, have proven popular as a form of communication between IT departments and those they need to communicate with. The biggest benefit of using automated SMS and voice calls is visibility.
Visibility refers to the fact that text messages and voice calls are easy to see – they're seen quickly and from almost anywhere. The vast majority of adult professionals have SMS enabled cell phones. They know how to use them, and they take them almost everywhere.
Immediately after a text is sent or a call is made, the recipient can see it on their phone. They don't need to have functioning wifi or other internet to read, listen, or reply to it. In fact, in the case of text messages, they can likely read the message without stopping whatever they're already doing.
SMS text messages and phone calls also provide the opportunity for recipients to learn more. They can reply to or click on a provided link from a text or press a button to hear more or talk to a live representative. You can provide recipients with the basics initially, but allow them to seek out more if they're curious, interested, or confused.
Texts and calls as IT alerts can also be received without the use of a computer. In the case of an alert being sent out because of some computer related outage, text messages and calls simply make the most sense.
Send Thousands Of Phone Calls, Text Messages, or Emails Per Minute!