Text Messaging Service for Business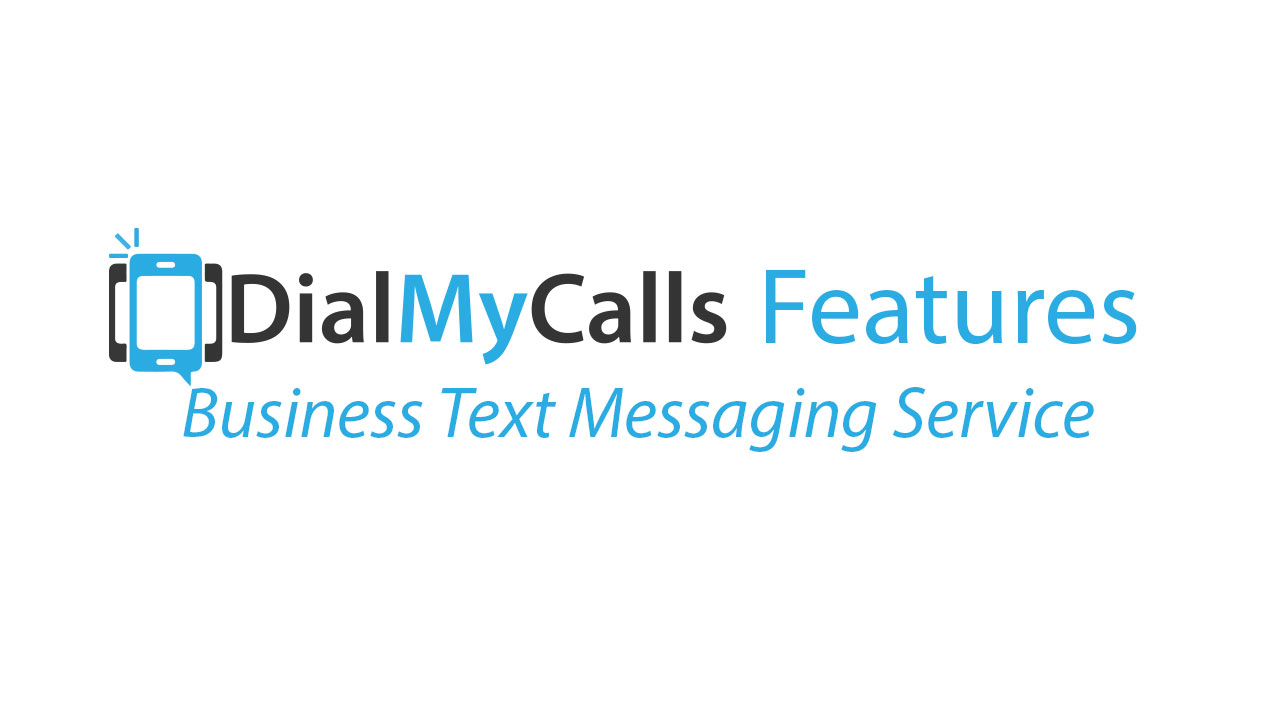 Business text messaging is a useful tool when it comes to ensuring that your business runs smoothly and efficiently. Our text messaging service for business is one of the best.
Business SMS messages can be used for communication with both employees and customers. Especially when you don't regularly interact with each customer or employee face to face, text messages are a great way to stay visible, relevant, and on top of things.
Below, we dive into why business texting is so important, how to get started, and why DialMyCalls is a great choice for your business.
Why Choose DialMyCalls for Business Text Services?
SMS for small business is important, and DialMyCalls is an effective, affordable, and easy to use option for those looking to get started.
To begin with, DialMyCalls doesn't require a long-term subscription. Prices are per message, so you never pay for something you won't use. For small businesses just starting out, this saved money is particularly important.
What's more, DialMyCalls is effective. We'll dive into this more below, but there are plenty of reasons that a text messaging service for business can benefit everyone involved.
DialMyCalls is also easy to set up and use. This simplicity saves you time and training costs both when you're first starting out and once you're a regular user.
All-in-One Business Text Messaging Software
DialMyCalls does it all. That's why this texting service for business is an effective business texting platform for anyone looking to improve their communication.
On the DialMyCalls website or within the app, users can draft or record text messages, voice broadcasts, or emails. Then, they can send them immediately or schedule them for a later time.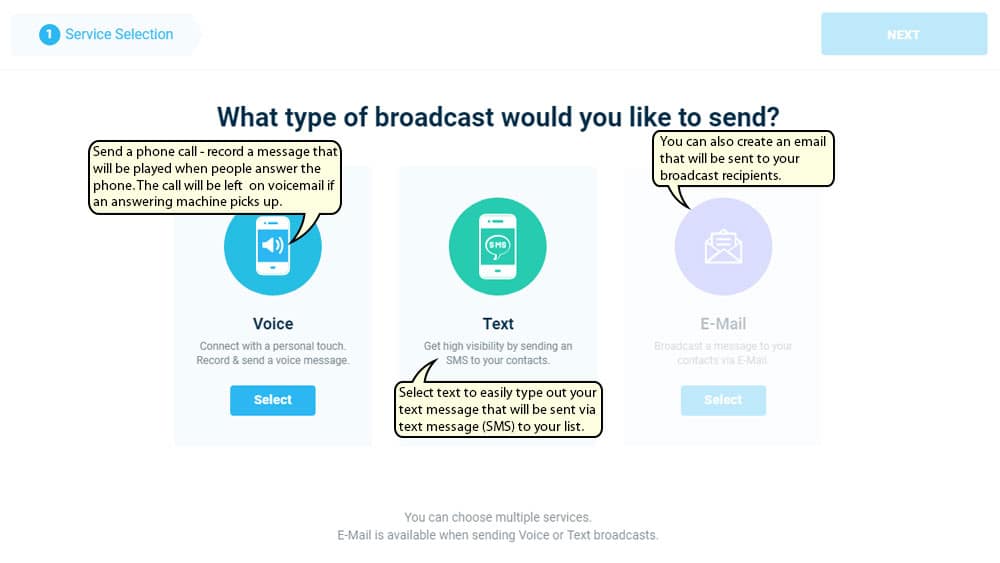 Once the messages are sent, the sender can keep track of who has received or read them and which have been returned. This makes it easy to constantly update your contact lists and make sure the right people are receiving the right messages.
The online dashboard also allows the user to access any replies and continue the conversation if desired.
How Can You Benefit from a Bulk SMS Service for Business
What's the benefit of mass business text messaging? The answer is simple: reach.
A bulk SMS service for business helps you reach more people in more places more consistently. Whether this is for marketing, staff communication, or emergency alerts, it's always beneficial to know that you can reach everyone with the click of a button.
A business is more than a building: it's the sum of its parts and constituents. A text messaging service for business can help keep those parts together and on the same page, even when they aren't in the same place.
Reach More Customers With an SMS Messaging Service
Business text messaging is beneficial because of its reach. But why are text messages for business any more effective than traditional business communication methods?
Traditional marketing methods include billboards or ads in a phone book. Businesses communicate with both customers and employees via voice broadcast or email. What makes SMS messages better?
Communication via text message is not dependent on the recipient's physical location or current availability. An audience can still receive an SMS message if they're working, cooking, or driving. They can be at home or at work, in a noisy place or a quiet place.
A vast majority of the population has access to a cell phone. It's easy to harness that tool to send messages in an approachable way that recipients can read at their leisure.
Business Texting for Customer Support
One popular use of business texting is as a replacement for or supplement to traditional customer support lines.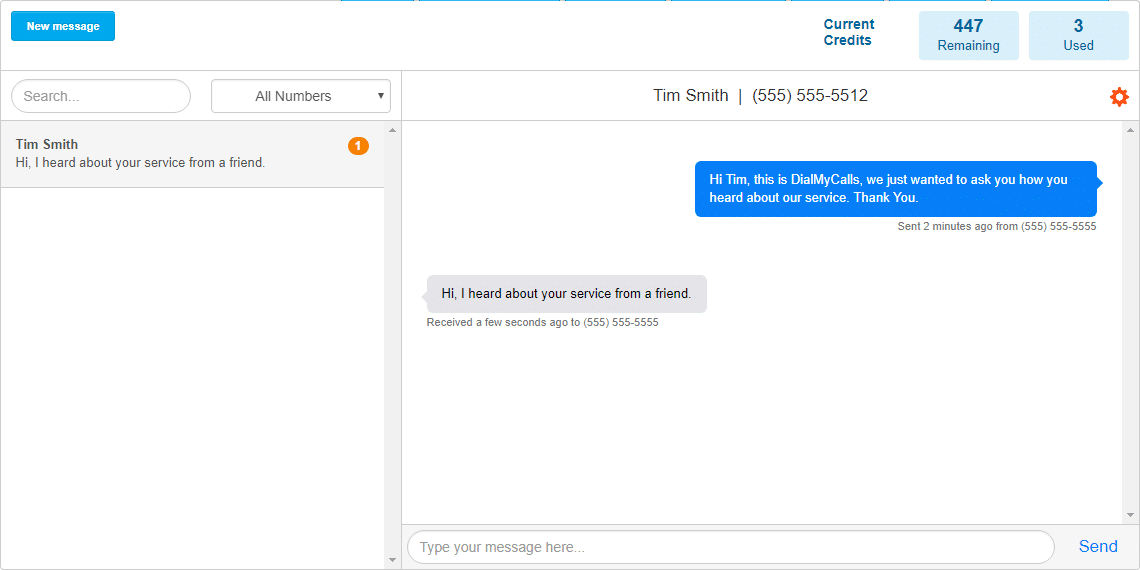 Using text messaging for customer support is primarily useful because it allows customers to set their own timeline for a conversation. They can send questions at any time, not just during business hours for a brick and mortar location.
For commonly asked questions, text messages can also save your staff time. Popular questions can be asked via short code. This means that customers can send a single word or question and get an automated reply with no extra effort on the part of your team.
SMS Text Message Marketing for Business
Marketing is a tricky but important aspect of any business. SMS marketing for business can simplify and streamline the process, doing more for less money.
Text message marketing for small business is especially important since customers tend to have fewer opportunities for face to face interaction when there are fewer employees or locations.
Of course, every business can benefit from a marketing technique with such a wide reach. The world is an increasingly busy place, so getting your message right to your customers' fingertips is increasingly valuable.
Business Texting Service for Employee Communication and Alerts
Of course, a business also relies on employees to function smoothly and safely. Business text messages can help keep employees on the same page.
For example, an emergency notification system for business could inform all employees of a gas leak or a road closure. This helps build trust with your employees as they learn that you're doing everything you can to keep them safe.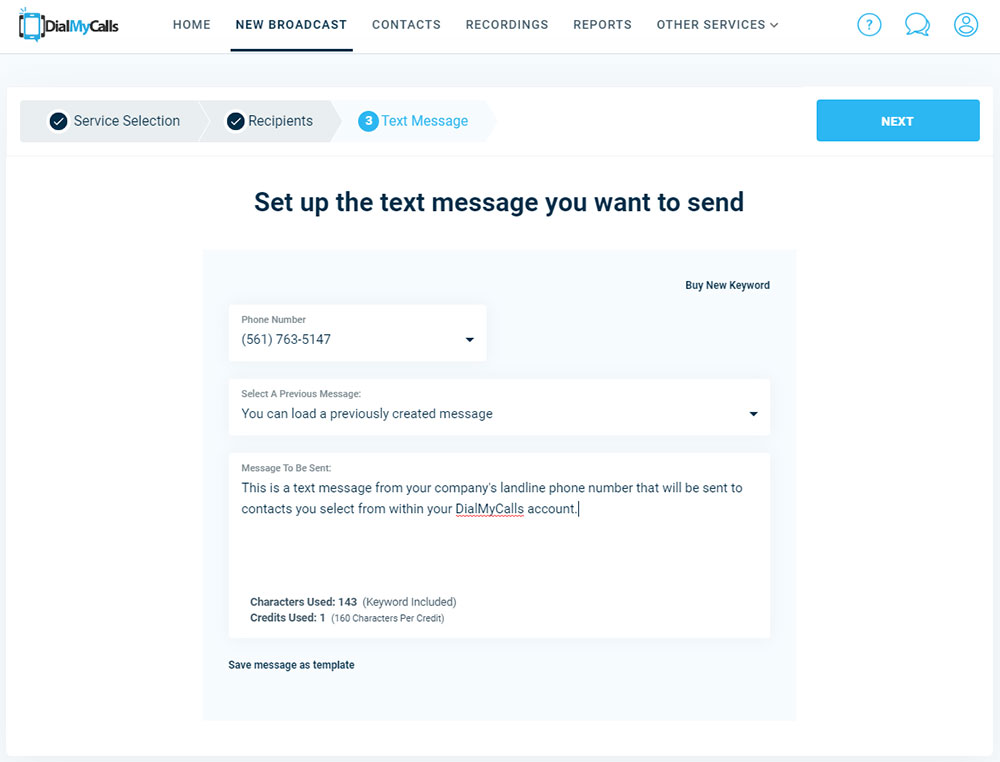 A text messaging service for business can also help in the creation of staff schedules or in organizing meetings. Because texts can reach all contacts simultaneously, each employee has a fair shot at picking up extra shifts or providing input on a suggested meeting time.
Text messages can also be used for more fun topics, such as encouragement or morale boosts during rough times.
DialMyCalls Customers Using Business Texting
You don't have to take our word for it that DialMyCalls can benefit businesses of all types and sizes. The success of our clients speaks for itself.
Consider Waste Corporation America (WCA), who uses DialMyCalls for customer notifications. With the help of mass text messaging for their business, WCA has streamlined their customer communication and saved time and hassle.
Acrobat Outsourcing uses DialMyCalls for staffing notifications. They can easily send out a message to their entire contact list in just seconds. This helps them to fill positions quickly and efficiently. DIalMyCalls also lets them communicate with these staffers as problems or updates arise.
Even larger organizations such as Chrysler, Goodwill, and Georgia-Pacific choose DialMyCalls to aid them in their business communication.
Try Our Business Texting App Today
DialMyCalls offers a mass text app for business that makes it easy to send out messages to anyone at any time.
Sign up today for a free trial and find out just how useful DialMyCalls can be in saving you time and effort in communicating with employees and customers.
With a free trial, there's nothing to lose but plenty to gain by seeing how DialMyCalls can meet your business's needs.
Business Texting FAQs
Have questions about business text messaging or a text message service for business? Check out our FAQs below and find your answers.
When is it okay to send a text?
Different businesses will use texts differently, and that's part of their charm. However, all business text messages should only go to those who have opted in to such messages and agreed to receive them.
You should also avoid sending personal, time-sensitive, or particularly upsetting information this way.
How long can a text message be with DialMyCalls?
The DialMyCalls platform supports longer texts, but every message of 160 characters counts as one text credit.
Can recipients reply to my mass texts?
Yes! Those who receive mass text messages can reply if your account has two-way texting enabled.
Who has access to a DialMyCalls account?
Your entire team can access your account and shared contacts from multiple computers. This allows for everyone to have the access they need and divide the work in the most logical way for your business.
Where can I learn more about the benefits and uses of DialMyCalls?
Check out our blog for more examples of the many uses of mass text messages and their applications in business.